June 13th (Sat) -July 26th (Sun)
When an "adult holiday club member" presents a card at the target facility, a "little service" is available! !!

Some people come by train during the period! For those who come by car! !!
We look forward to welcoming you with various services in Semboku City.

* You can receive various "little services" by presenting the following target cards! !!
(The image is an image)
Adult Holiday Club Zipangu Card Adult Holiday Club Middle Card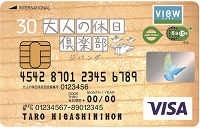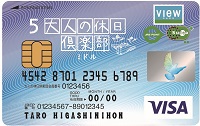 Adult Holiday Club Membership Card Accommodation Card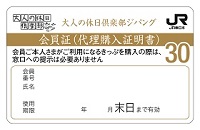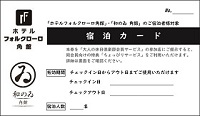 ⇊ Please refer to the leaflet below for service details ⇊
[Kakunodate district] [Lake Tazawa district]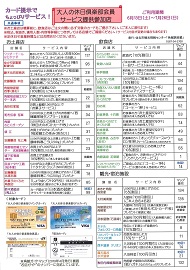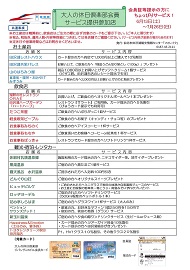 (PDF1.31MB)
(PDF1.03MB)

Why don't you take this opportunity to visit Semboku City at a hot spring for gourmet food, sightseeing, and shopping? ??
⇊ ⇊ Full of target facilities ⇊ ⇊ * The image is for illustrative purposes only.