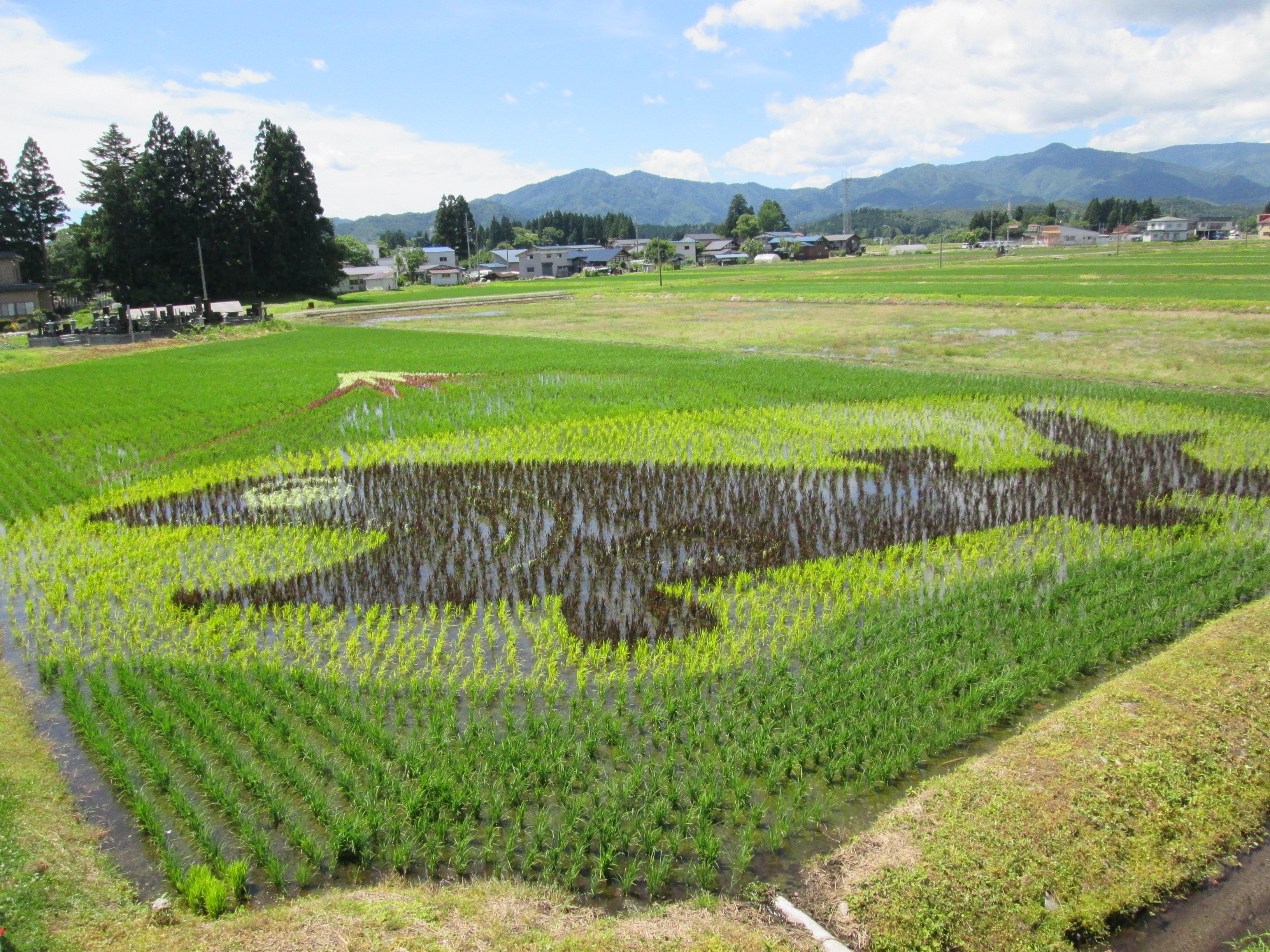 Every year, we use seedlings to express pictures and characters related to various themes in the rice fields along the Akita Nairiku Line.
This year's theme is "Akita Inu and the Four Seasons".
Kakunodate-Hago Ota is "Spring Akita Inu", Aniai Kiuchi Station is "Summer Akita Inu", Aniai-Obuchi is "Aki Akita Inu", Maeda Minami-Ani Maeda is "Winter Akita Inu" .. You can enjoy rice paddy art at Ogata Station this year.
The design will be in full bloom from July to early September.
It is calculated so that it looks beautiful when viewed from inside the inland line, so please take a ride before viewing. (There is also a slow-moving service for inland lines!)
Please check the current situation at the link below.