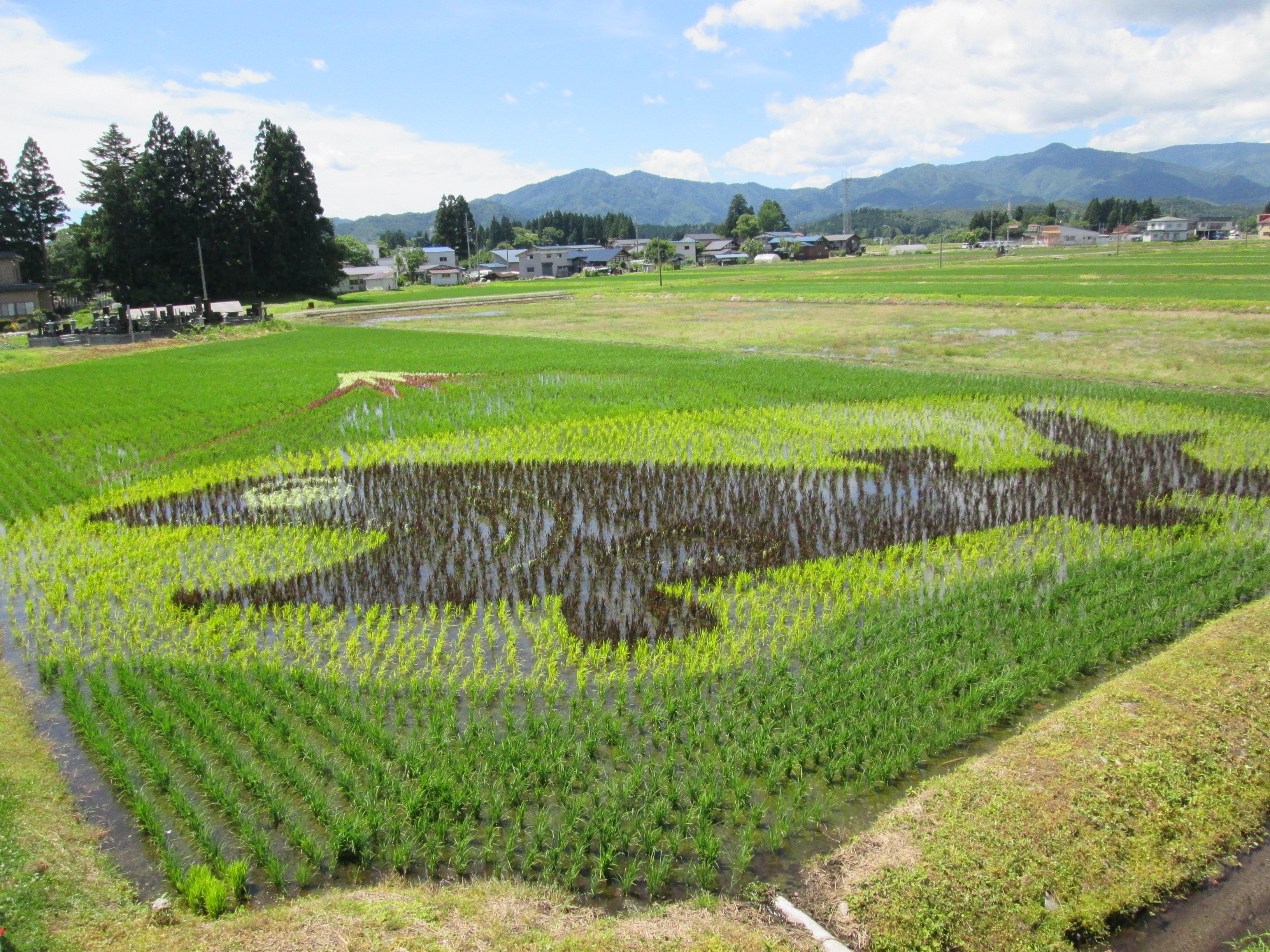 And named after a picture or a character in every year a variety of themes in the rice fields of Akita Nairikusen along the road it has been expressed in seedlings.
Various theme is expanded by the year! !
Kakunodate- planted in five locations between Animaeda, you can enjoy a rice paddy art.
Pattern will celebrate the bloom in July to early September.
Since it has been calculated to look clean by looking from the Nairikusen car, please viewing top of your ride by all means. (There is also a slow-speed service of Nairikusen!)