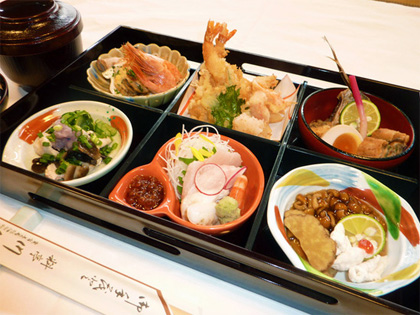 Served in the guestroom an affordable price in the parlor taking advantage of the seasonal ingredients from lunch to kaiseki cuisine.
Kiritanpo various pot dishes such as pot can also be year-round offer.
There is by appointment will be made at least according to your budget (1,620 yen) 2 people to 60 people.
Parking Yes Coach Allowed