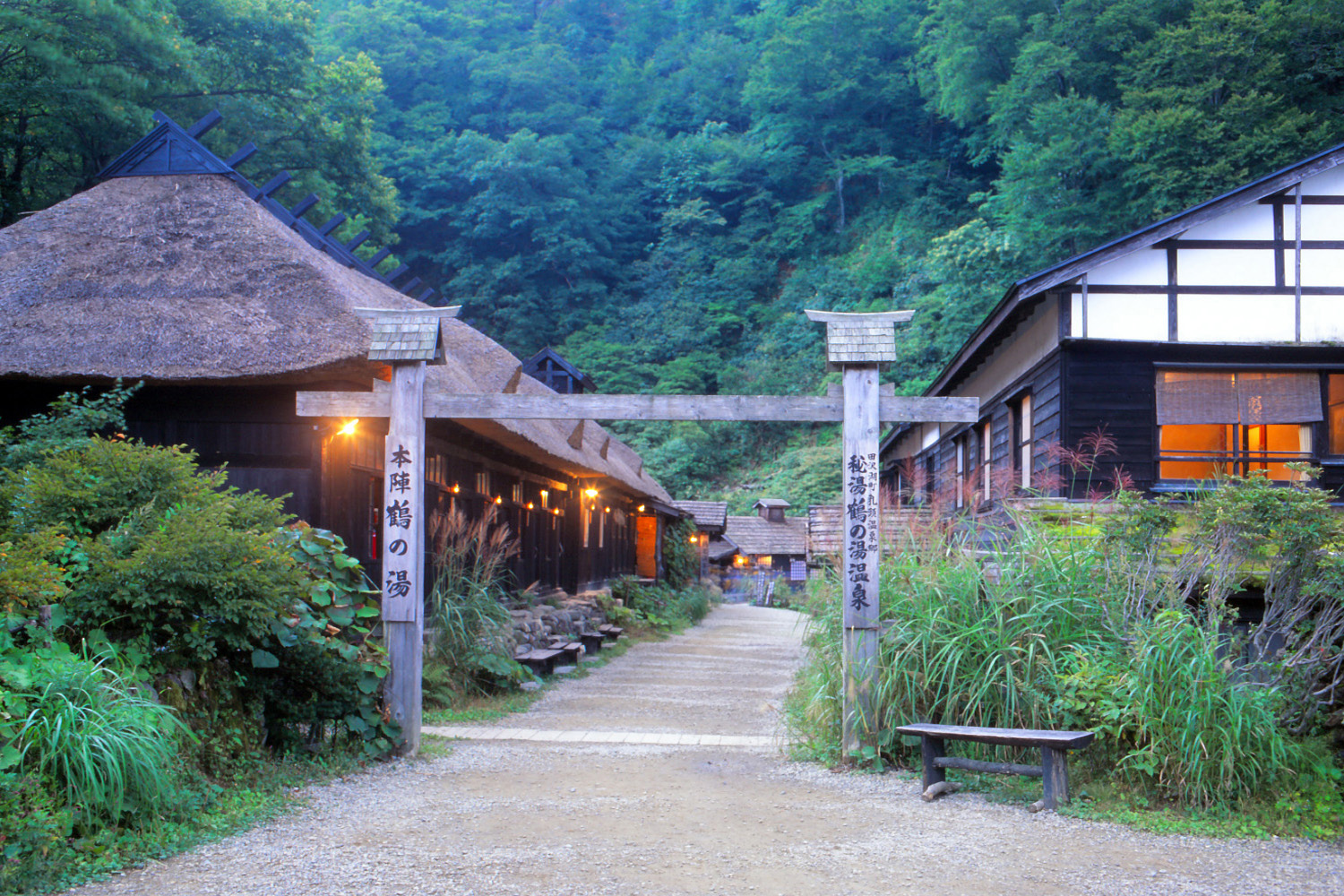 Tsurunoyu Onsen is a hot spring inn is the oldest among at one house the same hot spring village of eight hotels of the Nyuto-Onsenkyo (nipple hot spring village) at the foot of the Mt.nyuto (1478m).
Old second generation Akita feudal lord Yoshitaka Satake public in 1638 years (1638) is, in 1661 year (1661) to Kameda clan Iwaki Genba Duke is said to have visited hot spring cure in hot water of crane. Record as Yuyado general customer opponent has been left over from the Genroku era (1688-1704 years).
The origin of the name of the crane of hot water is said he was left to local hunters. Kansuke is injured crane of hot water of the crane as it is possible to find a heal the wound in hot water name at the time of hunting.
Izumi quality: including baking soda, salt hydrogen sulfide Izumi
Indications: hypertension, arteriosclerosis, peripheral circulatory disorders, arthritis, diabetes, frostbite, eczema, etc.
The other in plain hot water, black water, differ also spring water there is hot water of the waterfall.