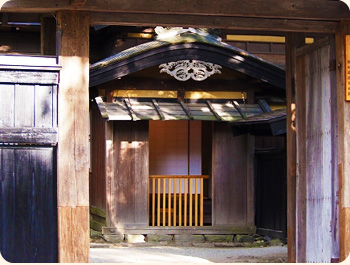 The living space of the former samurai
Kakunodate prospered as a castle town of the Satake Kita family after a large-scale city planning was carried out by Mr. Ashina at the beginning of the Edo period in 1620.
The street where the samurai residences are lined up is called "Uchimachi", and even now, the characteristics of the samurai town such as the residence split at the end of the Edo period, the main house, the gate, the warehouse, and the box shape are well preserved. I will.