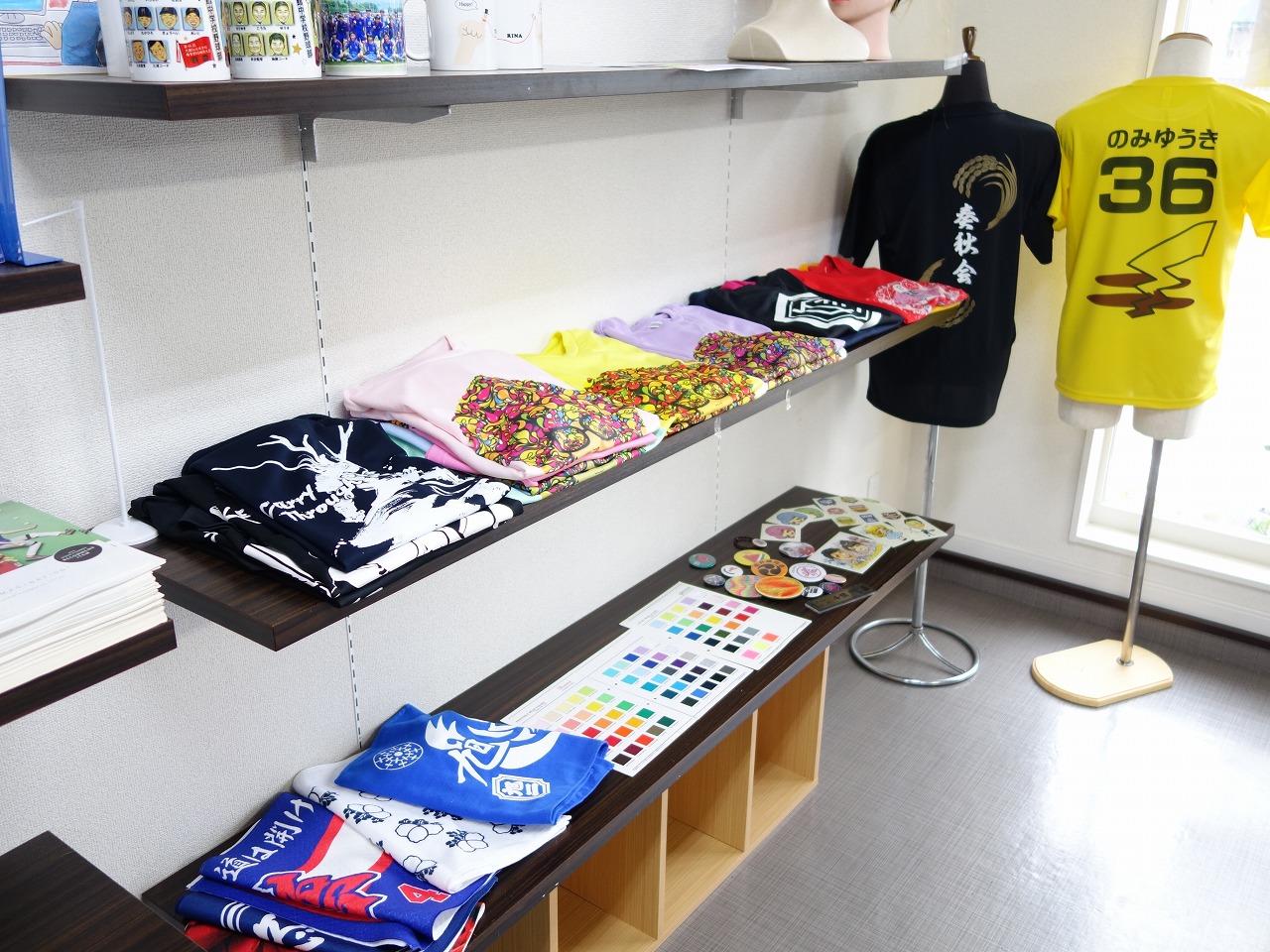 You can print on various items including T-shirts!
In addition to T-shirts, we can make original prints on various items such as polo shirts, hoodies, and jumpers.
Items will be prepared at our shop.
Why don't you make only one original goods in the world with your favorite photos and designs?