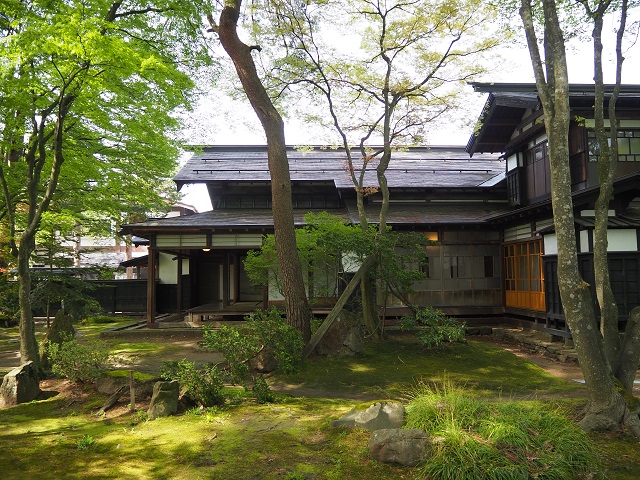 Semboku City Designated Historic Site
The Ashina clan has been in the lineage of the family since the Aizu period, and later served the Satake Kita family.
The mansion has inherited the architectural style of samurai residences from the Edo period, and the main room retains the Shoin-zukuri style of this region.
Large trees such as weeping Shidarezakura, fir, katsura, pine, and ginkgo are planted in the mansion, and the moss that covers the ground is likened to a stream of water, making the entire garden an enjoyable landscape painting.