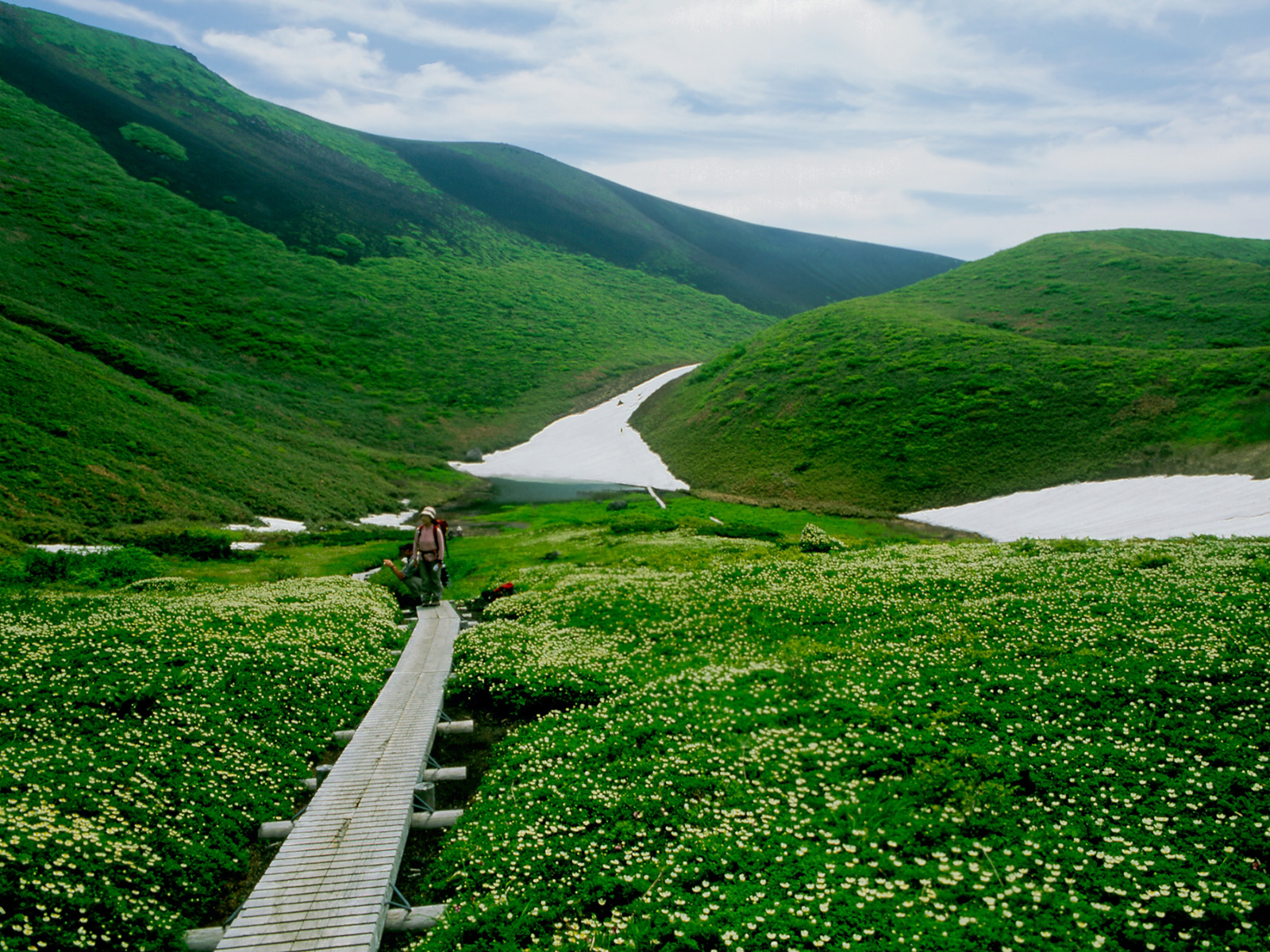 Mt.Komagatake
It boasts Akita one of the altitude (1,637 meters). In men and women dake and Odake-woman Mt generic term such as, is the famous mountains of Towada Hachimantai National Park southern tip with Mt.nyuto. And the splendid view, is a treasure trove of hundreds of species of alpine plants is said to northern Japan scratch.
And majestic mountains such as Mt. Chokai and Mt.chokai from the summit, offering views of Tazawako shining lapis lazuli color.
➡ hope of climbing plan submission cooperation to Mt.Komagatake
Currently, the eruption alert level of Mt.Komagatake is 1 (note that it is an active volcano).
In Mt.Komagatake mountain climbing, we ask to submit cooperation of the climbing plan (climbing notice) just in case. For the notification method, there are methods such as addition to electronic application and mail to deliver in the field. Please check the link below destination.
The details of the volcanic activity information and disaster prevention helmet installation, please check the link below destination.
● climbing plan (climbing Notification) submitted give me cooperation (PDF: 262KB)