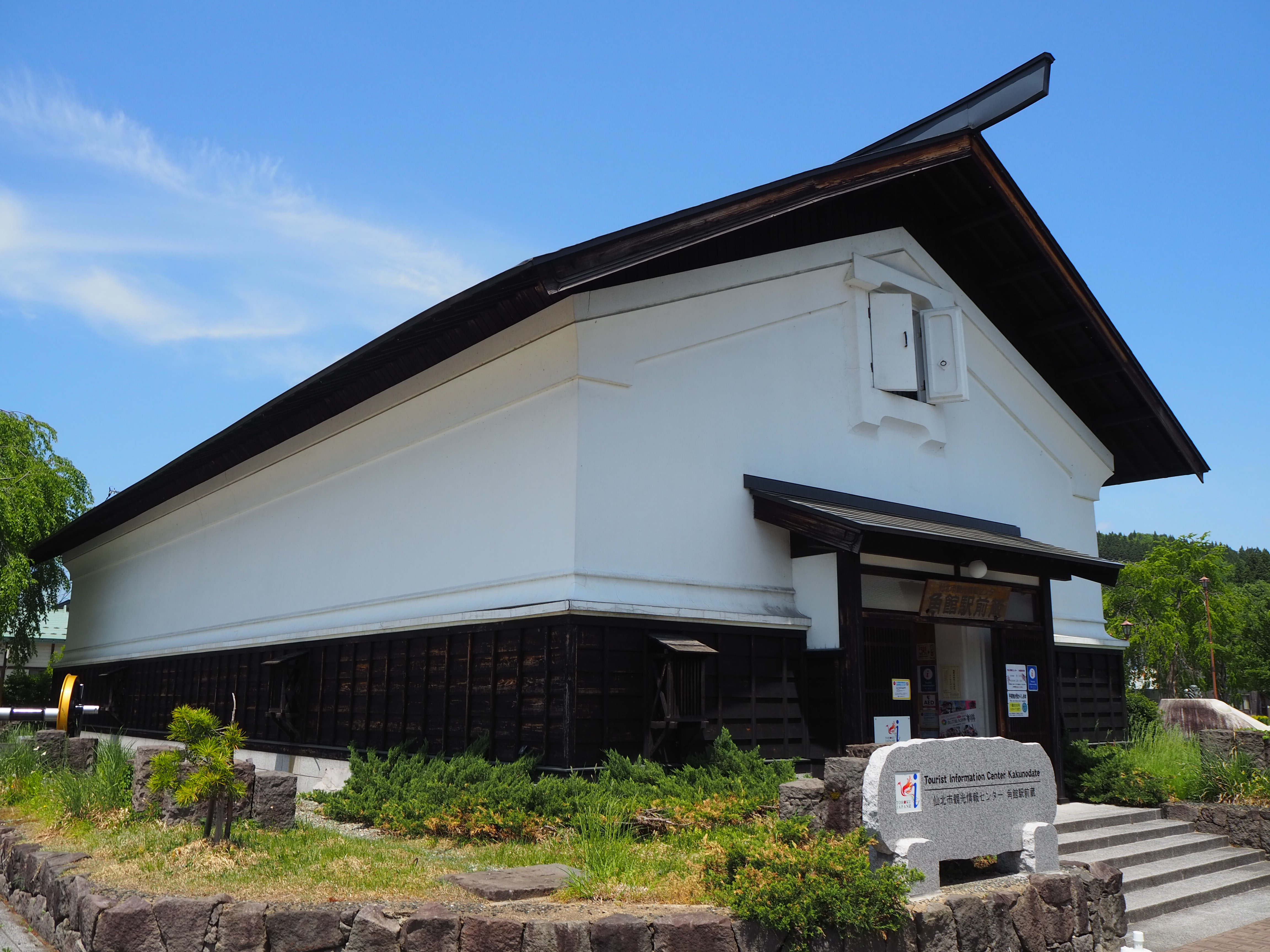 JR Kakunodate there in front of the station, the tourist office of a large warehouse. Out of the station building is the right-hand side of the white wall of the building.
Including the directions of up to samurai residences, you will find information such as dining introduction of processing, hotels and inns. In addition, the hotel has been standing the tourist brochures and maps you can see the Akita Prefecture tourism video.
Since the hotel is able break free of charge, please use also the time waiting for a train or bus.