Tazawako>
Night

to

deals

mallow!

Summer split

campaign

☀
Akita prefecture limited! !
To apply for the campaign, trying to get the

accommodation auxiliary ticket!
We will

discount 3,000 yen

fee accommodation! <Per person per night>
♦ issue number ♦ accommodation auxiliary tickets 2 nights 1,500 set (3,000 nights)
♦ submission period ♦ 2021 July 5, 2006 (Monday) to July 11 (Sunday) application acceptance was finished
♦ use period ♦ 2021 July 22 (Thursday) to September 30 (Thursday)
♦ auxiliary tickets date of shipment ♦ 2021 July 15 (Thursday)
---
★ applicants from here ▼
Answer acceptance of the "application form" is, we ended 7/11.
Thank you for your application.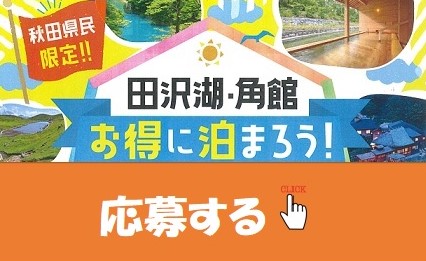 ---
▶ will only be accepted by the application dedicated WEB form.
▶ and the application of Akita Prefecture residents alone once. ※ multiple applicants will be invalid.
▶ If a large number of applicants, will ship the accommodation auxiliary tickets by lottery.
▶ is available not only to the applicant in person (but is Akita prefecture only)
The time of use thank you for your presentation of the ID card at the property.
▶ payment is with local settlement only, you can also use with Akita prefectural split and Akita Prefecture premium voucher.
▶ book rooms directly by the user, please go to the accommodation.
▶ Please note that your fishing does not come out.
Contact
Semboku City Tazawako Tourist Information Center "Folake" tel 0187-43-2111
Semboku City Tourist Information Center "Kakunodate Ekimae-Gura" tel 0187-54-2700
Please click here for details of the flyer (PDF data) ⇊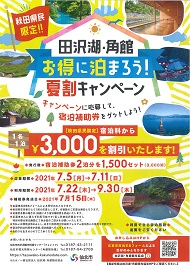 (1.37MB)
Affiliated Facilities List (PDF data) ⇊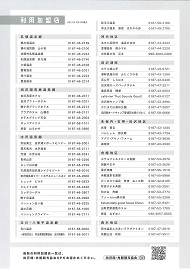 (524KB)