Event
▶
Saimyoji chestnut Ichimise gem Fair
西明寺栗一店逸品フェア開催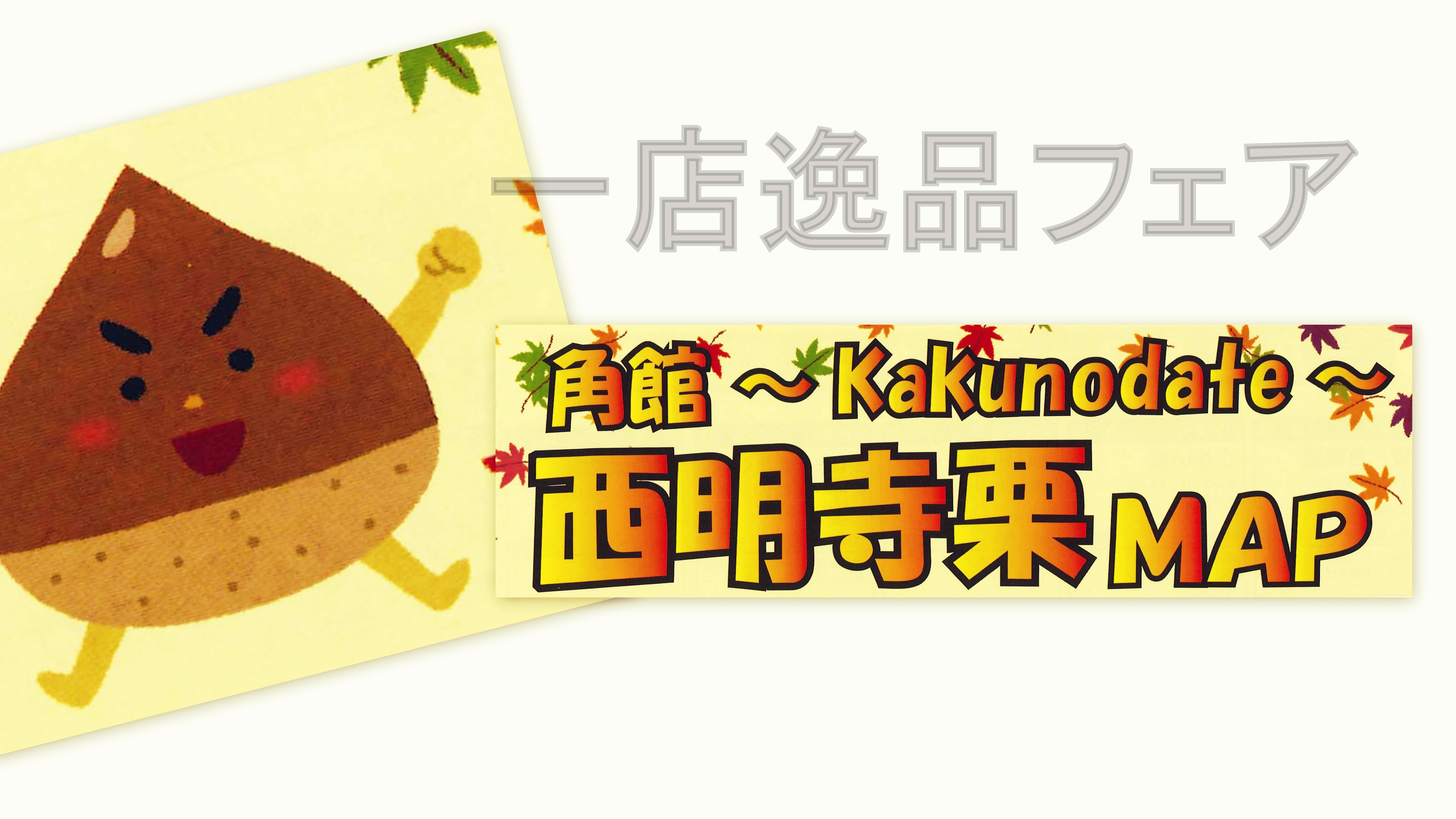 Japan is a big chestnut with

"Saimyoji chestnut",

such as cake, cuisine
You can enjoy the original products in participating stores in Semboku City!
Period: early October to November late
Contact: Sakura Street Association ℡: 0187-54-1997
※ Inquiry of the product, please contact us to each of the participating stores.
Click here for details of such participation shop ↓↓
(PDF: 1.98MB)
~ Is a ~ Saimyoji chestnuts
"Saimyoji chestnut (Saimyojiguri)" has a history of more than 300 years
It is a fist-sized size of the baby.
---
---