What's New
Notice ofDakigaeri Valley promenade closed to traffic released
抱返り渓谷遊歩道通行止め解除のお知らせ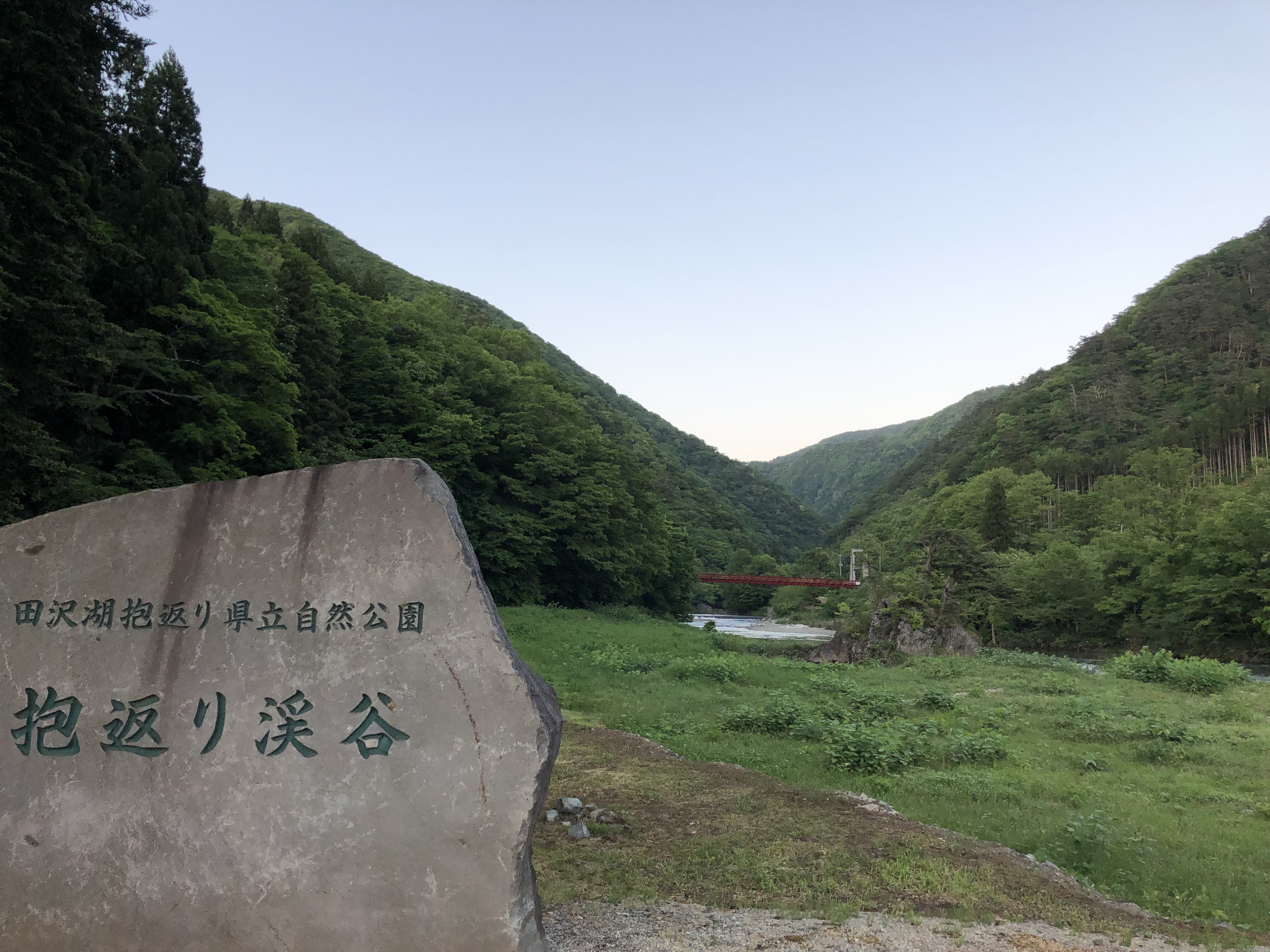 ForDakigaeri Valley promenade winter road closures released,
Reiwa 3 years April 26, from (Monday), became a promenade passable.
However, for the time being by fallen trees, of God from the promenade of the backDakigaeri Jinja Iwahashi will be over the entire surface traffic stop. Because until Iimura boy butterfly soul monument is possible passage of the promenade, please use the second parking lot of inside Kakunodate Hirohisa is when traveling by car.
It should be noted that, Arriving toDakigaeri Jinja, please use the first parking lot of Tazawako Sotsuda (Kojiro) side.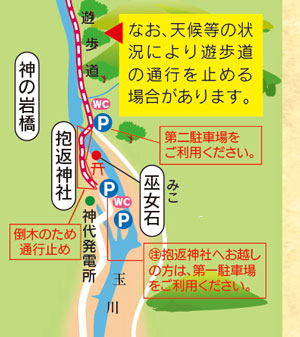 The second parking lot, please refer to the following.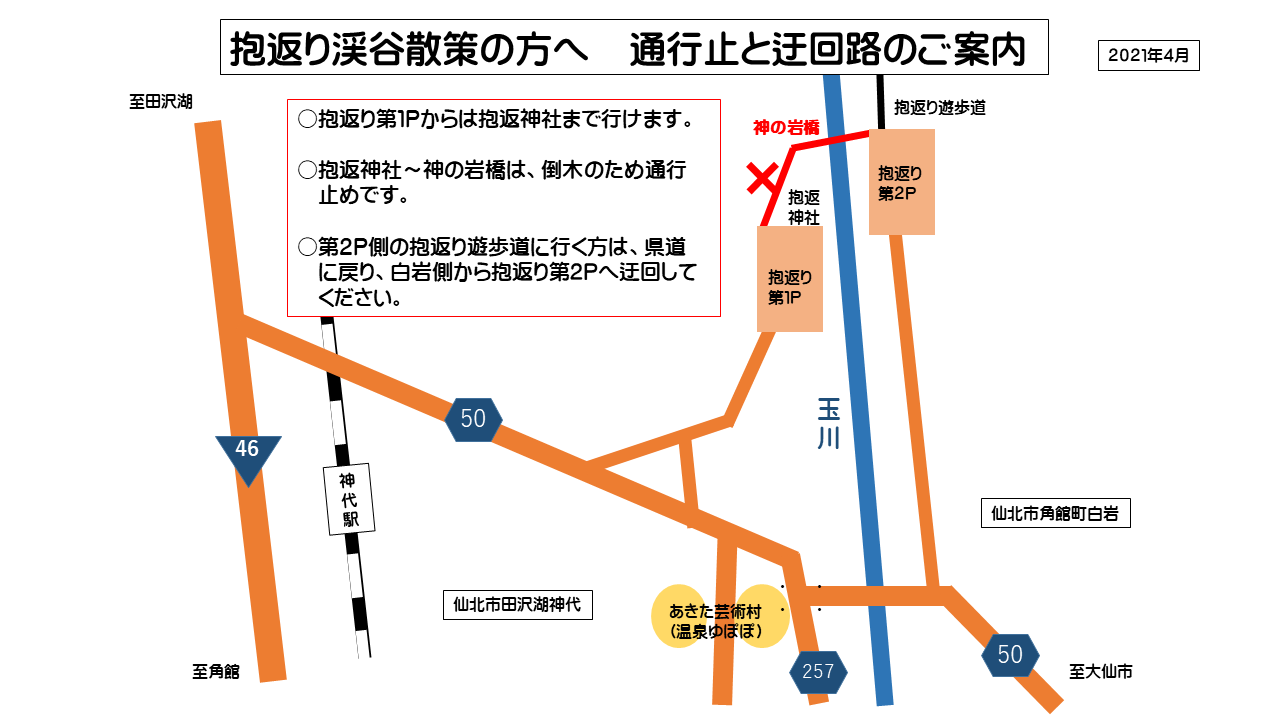 (98KB)
---