What's New
"Dakigaeri Valley" Notice of Closure in Winter
「抱返り渓谷」冬期閉鎖のお知らせ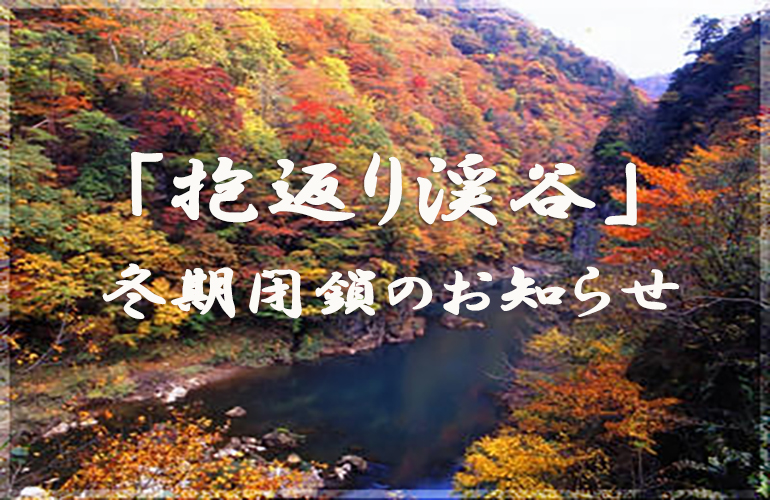 Dakigaeri Valley will be closed during winter on the following dates.
[Promenade closed]
   November 21, 2022 (Monday) to late April 2022 (planned)
*Public toilets in Parking Lot 1 and Parking Lot 2 cannot be used.
From November 14th (Monday), men's and women's restrooms in the first parking lot (on the Dakigaeri Jinja side) are scheduled to be under construction, so please use the multipurpose restrooms when using them.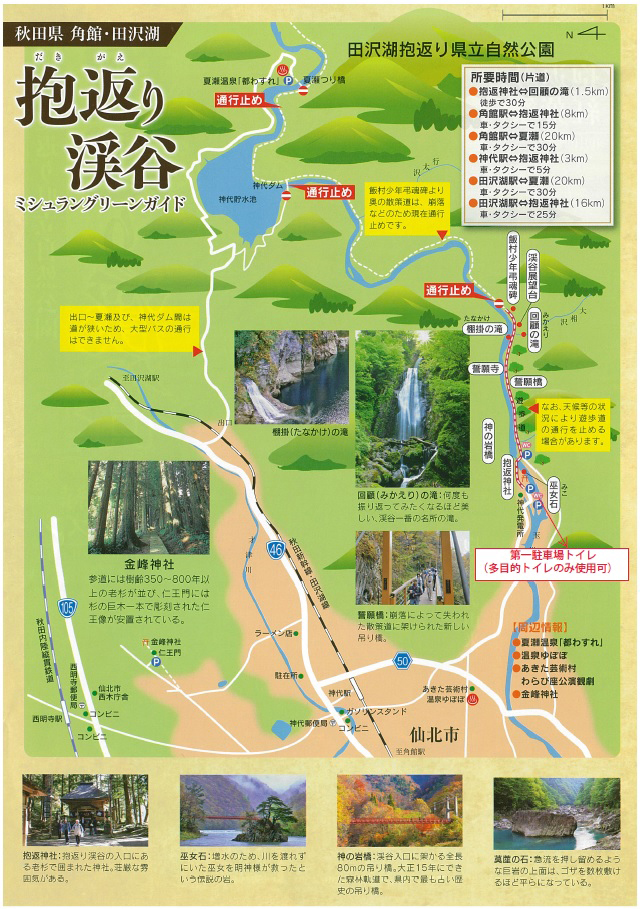 ---