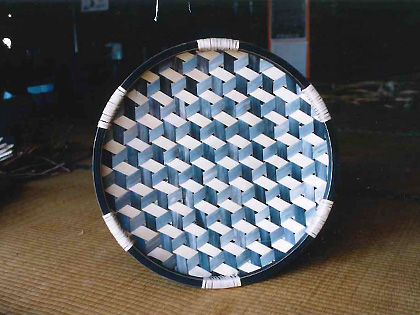 Itaya craft is knitting this tearing the stem of young trees of maple in a band, has produced a variety of things.
Until 9 am to 16 of mid-April to October, in the Irregular of samurai residence Matsumoto who has been the demonstration sale in.
All because it is produced by hand, it does not always guarantee that the products are aligned. Top of inquiries by telephone, please visit.