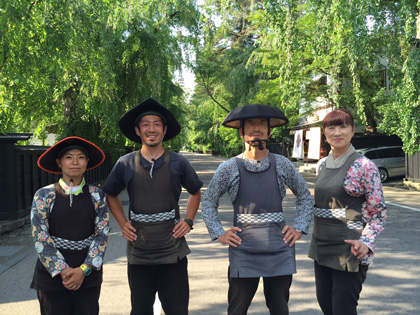 The rickshaw will carefully guide you through the highlights of the town, which is a waste just by walking! From those who visit Kakunodate for the first time to those who come to Kakunodate many times, you will surely discover a wonderful Kakunodate!
We also travel to weddings and events.
* We do not accept reservations as it is very popular.
We are waiting at the boarding place, opposite the birch craft tradition hall on Bukeyashiki Street.