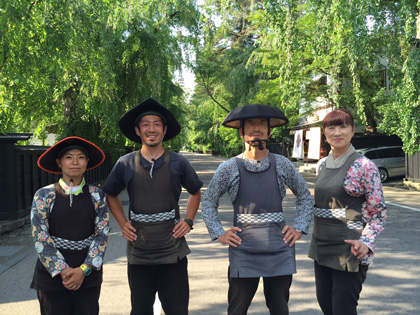 Just 俥夫 the highlights of a waste town just walk will politely chic to your guide! From those who visit for the first time Kakunodate, many times until Arriving give repeater, you will be able to discover a surely nice Kakunodate!
We business trip also for weddings and events.
※ we will hear your reservation! !
Of the boarding location, we are waiting in Kabazaiku Densyokan across from the samurai residences street.