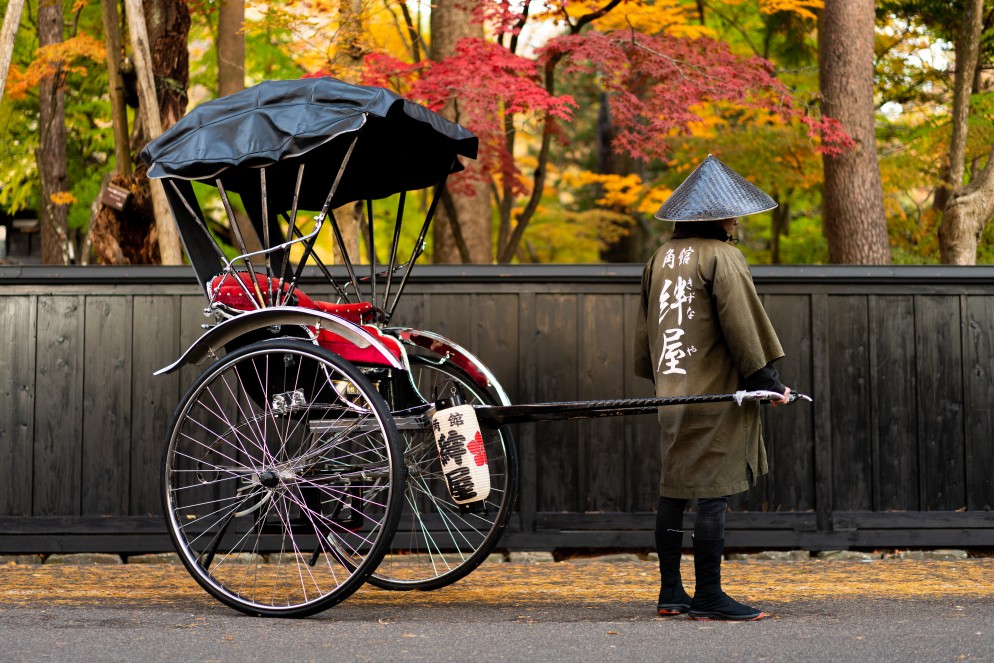 It is a rickshaw Kakunodate Kizunaya from the local area. While guiding you through the history of Kakunodate, I would like to meet people and cherish the bonds.
We also travel to weddings and events.
* We do not accept reservations as it is very popular.
We are waiting at the boarding place, opposite the birch craft tradition hall on Bukeyashiki Street.