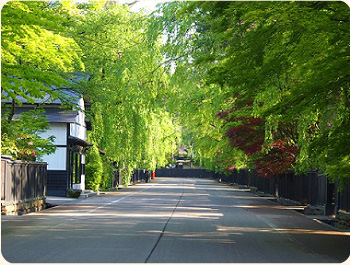 Remnants of the castle town that still remains
It was Mr. Ashina who created the townscape of Kakunodate in 1620 (6th year of Genna) at the beginning of the Edo period. After that, it prospered as a castle town of the Satake Kita family.

Surrounded by mountains on three sides, this town is surrounded by mountains along the Tamagawa and Hinokinai rivers, and is a tourist attraction with a beautiful historic samurai residence and rows of cherry blossom trees, which makes it truly a "Little Kyoto of Michinoku". is.