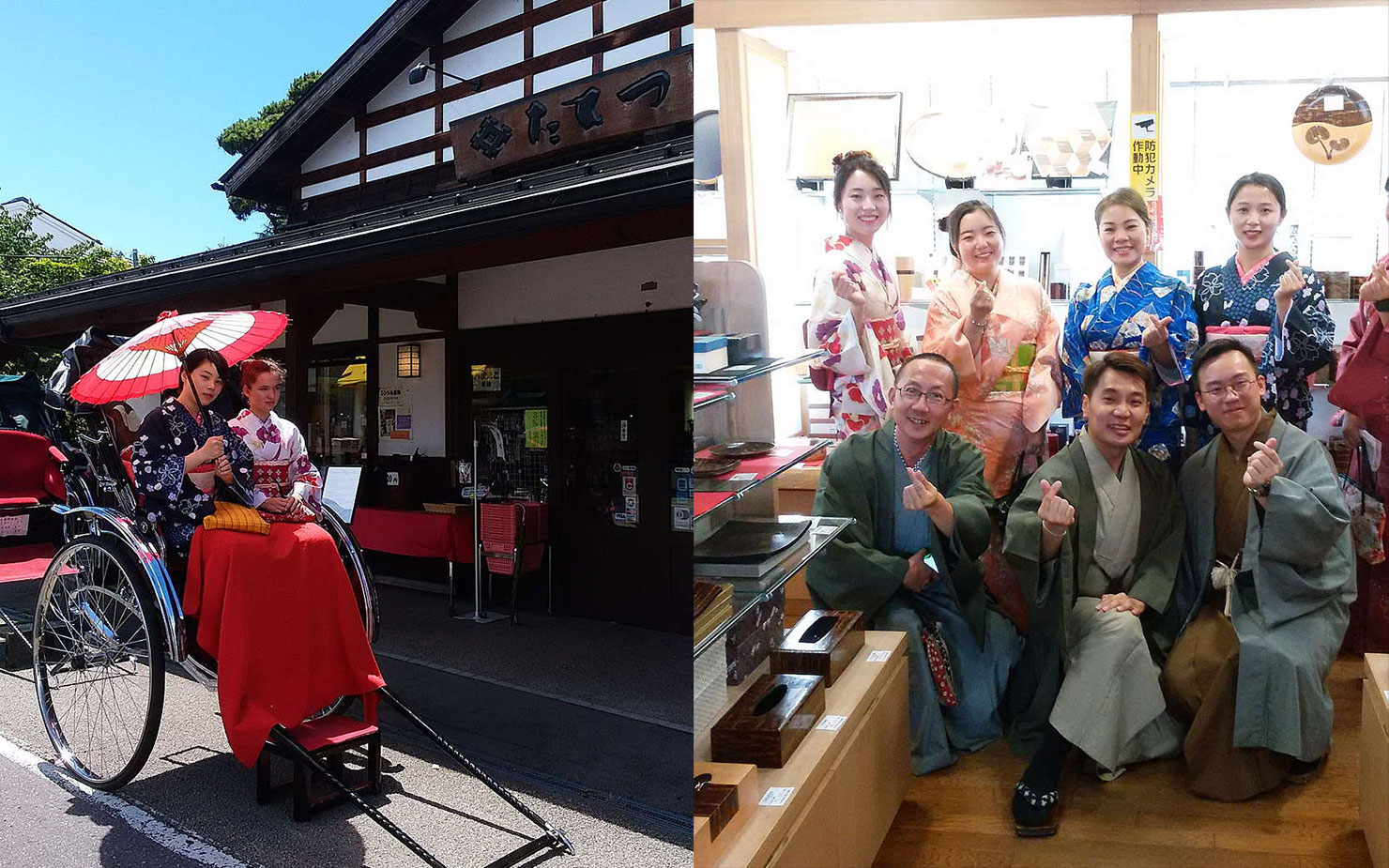 If Kuridase to the samurai mansion dressed in antique kimono will remain memories of a special trip. Rich colors, you can choose one of the favorite from the handle.
◎ care, rental price ¥ 5000, including all kimono-band Accessories (for both sexes)
◎ casual hair set and hair accessories lending (Free)
[☟ reservation here from the experience]
● commemorative photo against the background of the samurai residence ... in the "traditional Japanese bride figure of"!
● walk the streets of Kakunodate in antique kimono "kimono dressing experience & Kakunodate stroll"