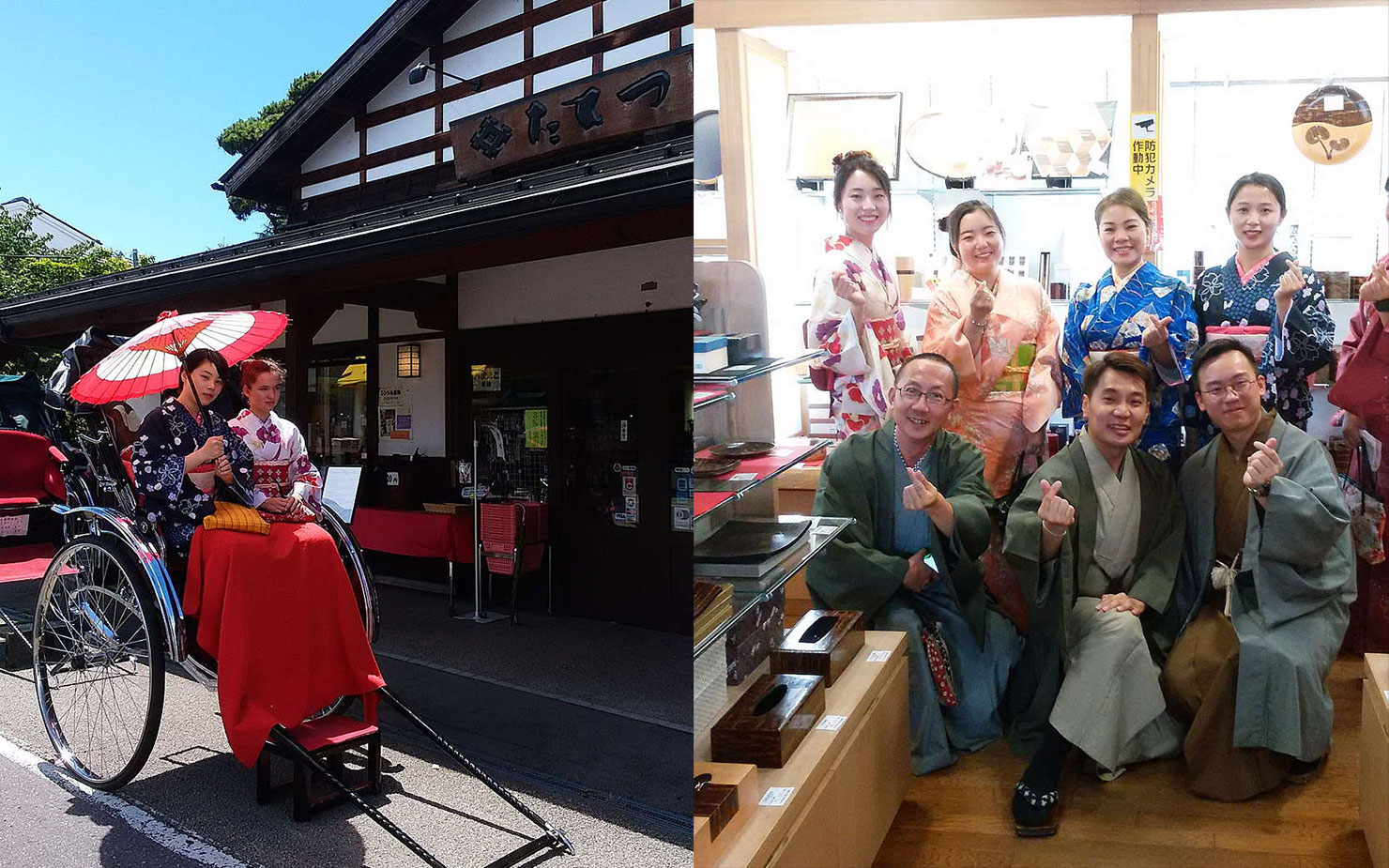 Wrap yourself in an antique kimono and head out to the samurai residence to leave memories of your special trip. You can choose your favorite one from abundant colors and patterns.
◎ Tightening, rental fee ¥ 4000, including all kimono, obi and accessories (both men and women)
◎ Casual hair set and hair accessories rental (free)
[ Click here to reserve an experience ☟ ]
● With the samurai residence in the background ... Take a commemorative photo with "an ancient Japanese bride"!
● Walking around the streets of Kakunodate with antique kimono "Kimono dressing experience & walking around Kakunodate"