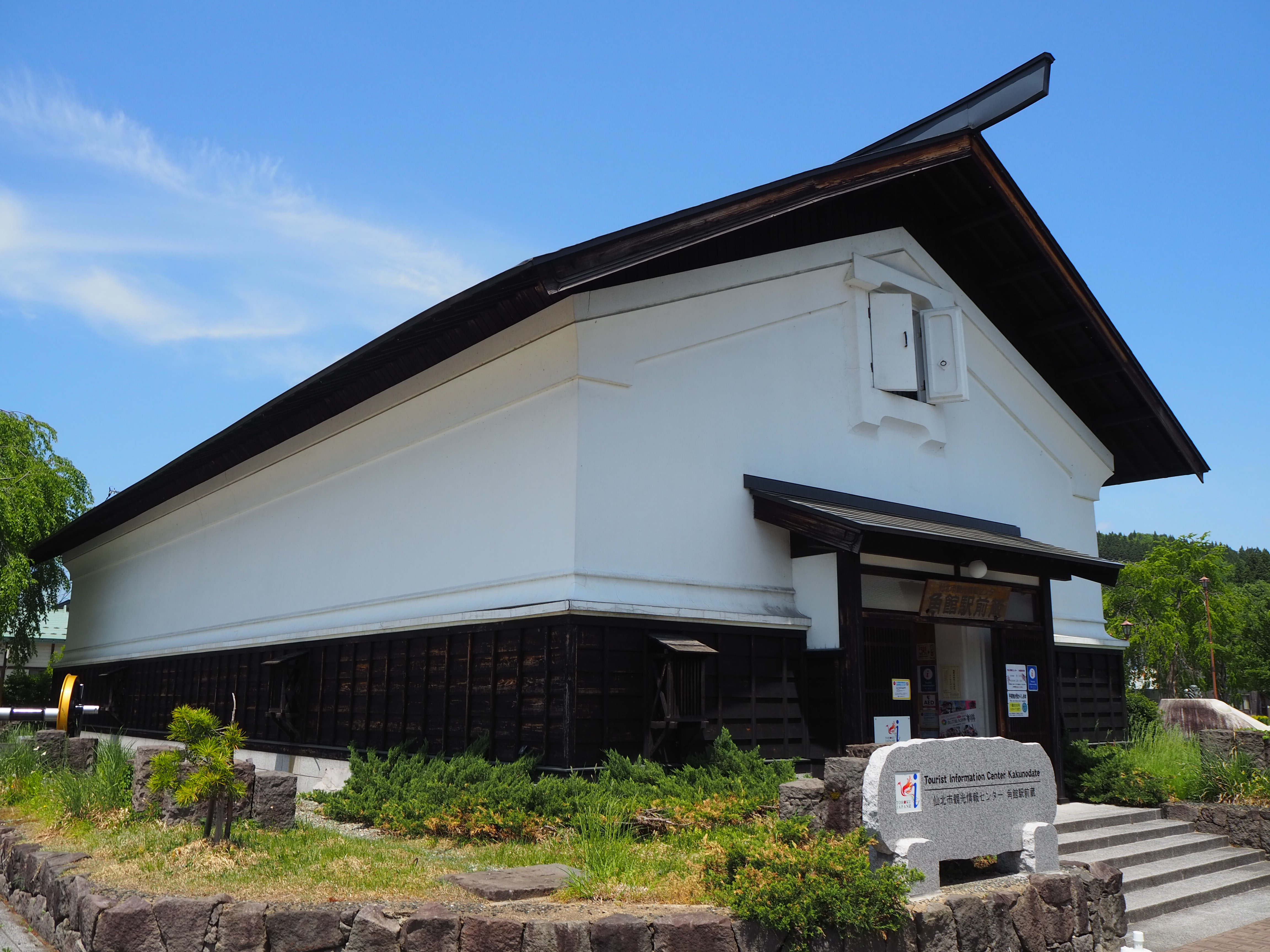 A large warehouse tourist information center in front of JR Kakunodate Station. It is a white-walled building on the right side of the station building.
We will guide you to the samurai residence, introduce restaurants, hotels and inns. In addition, tourist pamphlets and maps are always available, and you can watch sightseeing videos in Akita prefecture inside the building.
You can take a free rest in the hall, so please use it to wait for trains and buses.