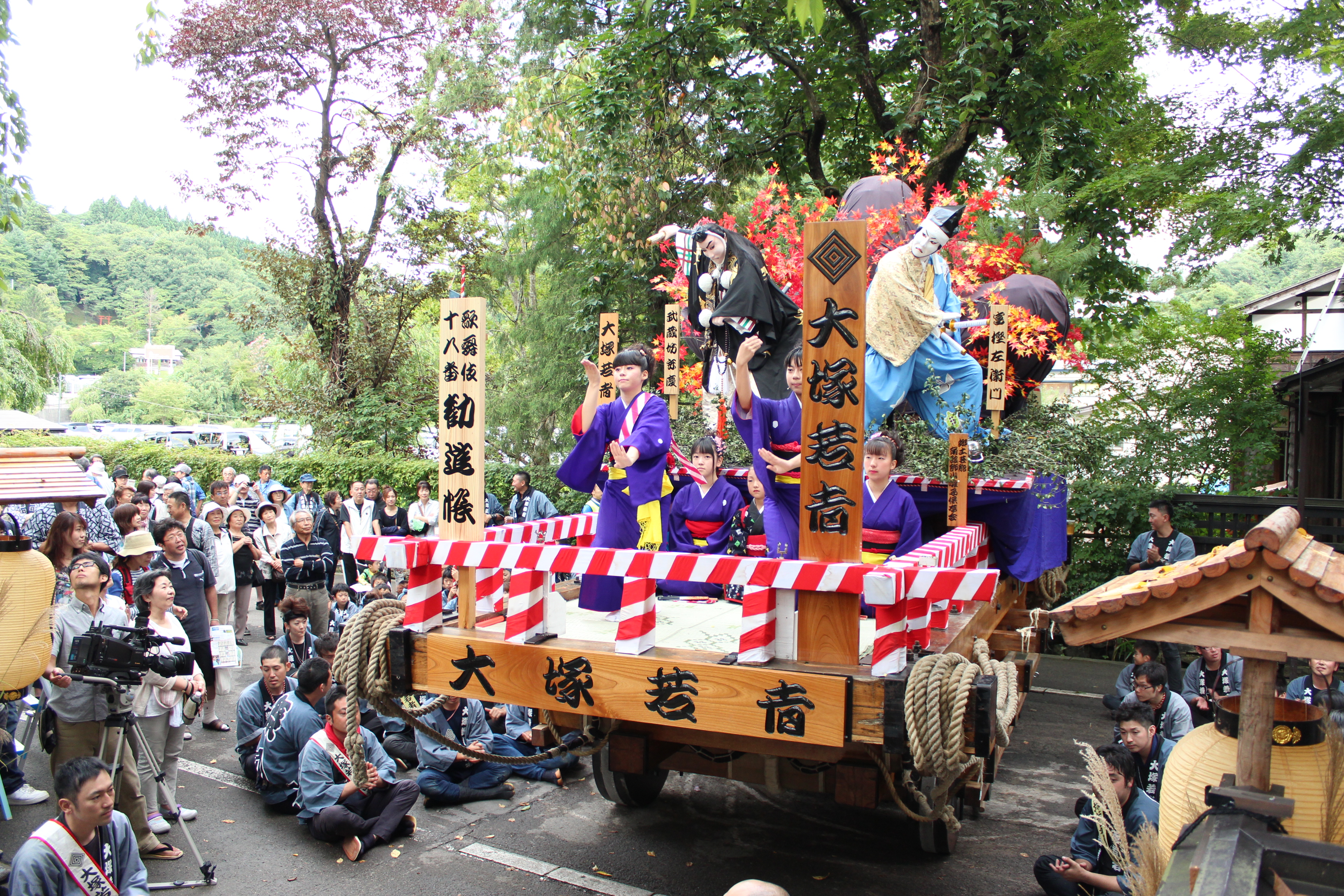 [Dates: every year September 7 to 9, 2008 -
In the festival of Shinmeisha to be carried out in three days of September 7-9 days (Shinmei Sha) and Yakushido (Yakushido), there is a 350-year tradition.
Parade through the town young people pulling the floats, and each other hit the floats as long as of and which is one of the negotiations prior to rupture force when met to each other floats.

On the other hand, enjoy luxurious doll that has been decorated with elegant dance of in accordance with the Kazariyama (Oyama) Bayashi, is a festival that combines the beauty and bravery of.