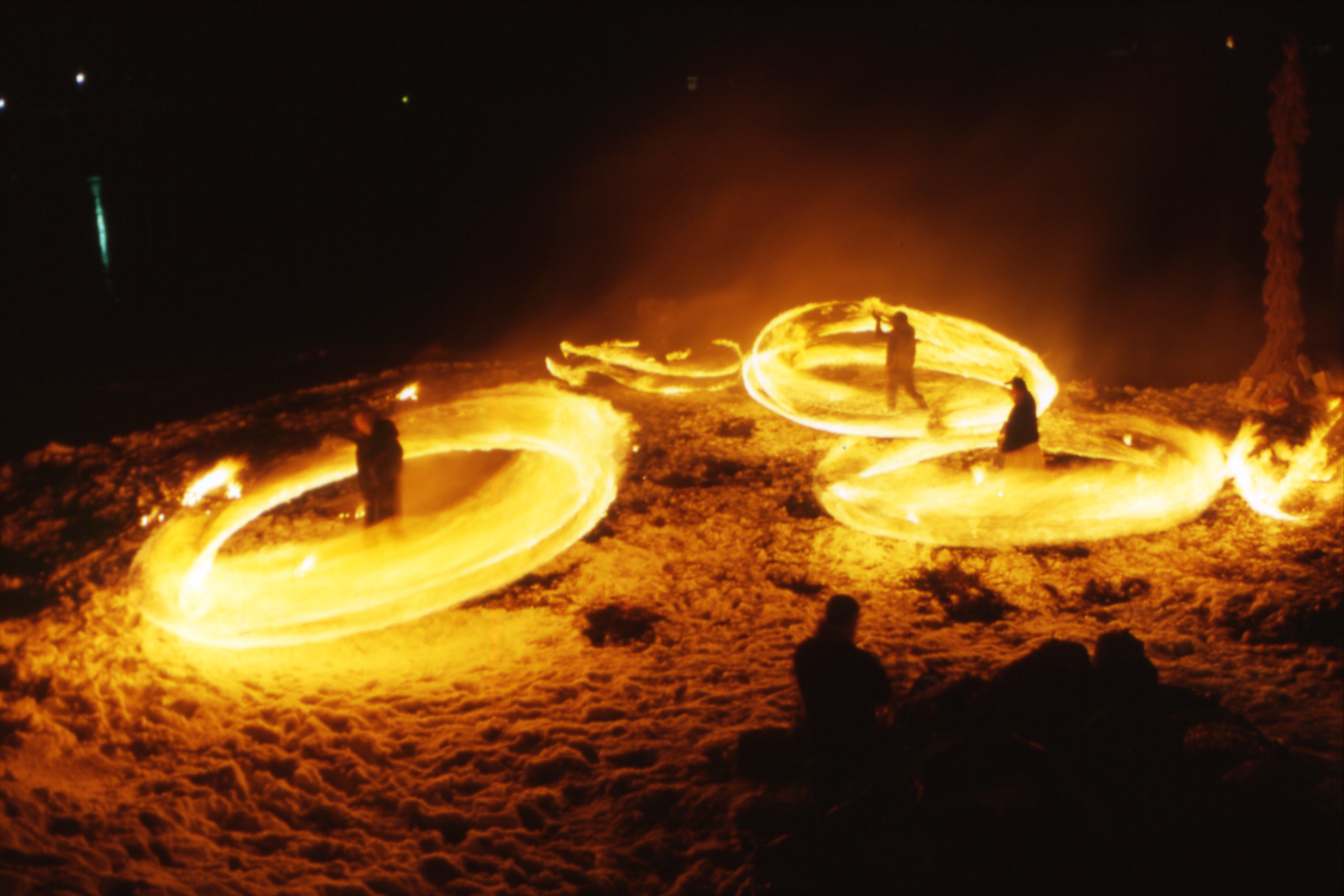 [Dates: every year on February 14, 2008 -
"Hiburi-Kamakura of Kakunodate" tells the remnants of Sagicho of court event, is a traditional event of Jeongwol that has been done from the Satake north house era.
Swing so as to draw a circle with a fire that was caused in the furnace made with snow in bales, which tied off the rope of the previous about one meter, you pray for good health and cottage safety while cleanse the body in the fire.

Landscape heaven brush of about 10 meters in height which was made in a circle and venue of fire floating in red snow is shimmering, you created a fantastic world.