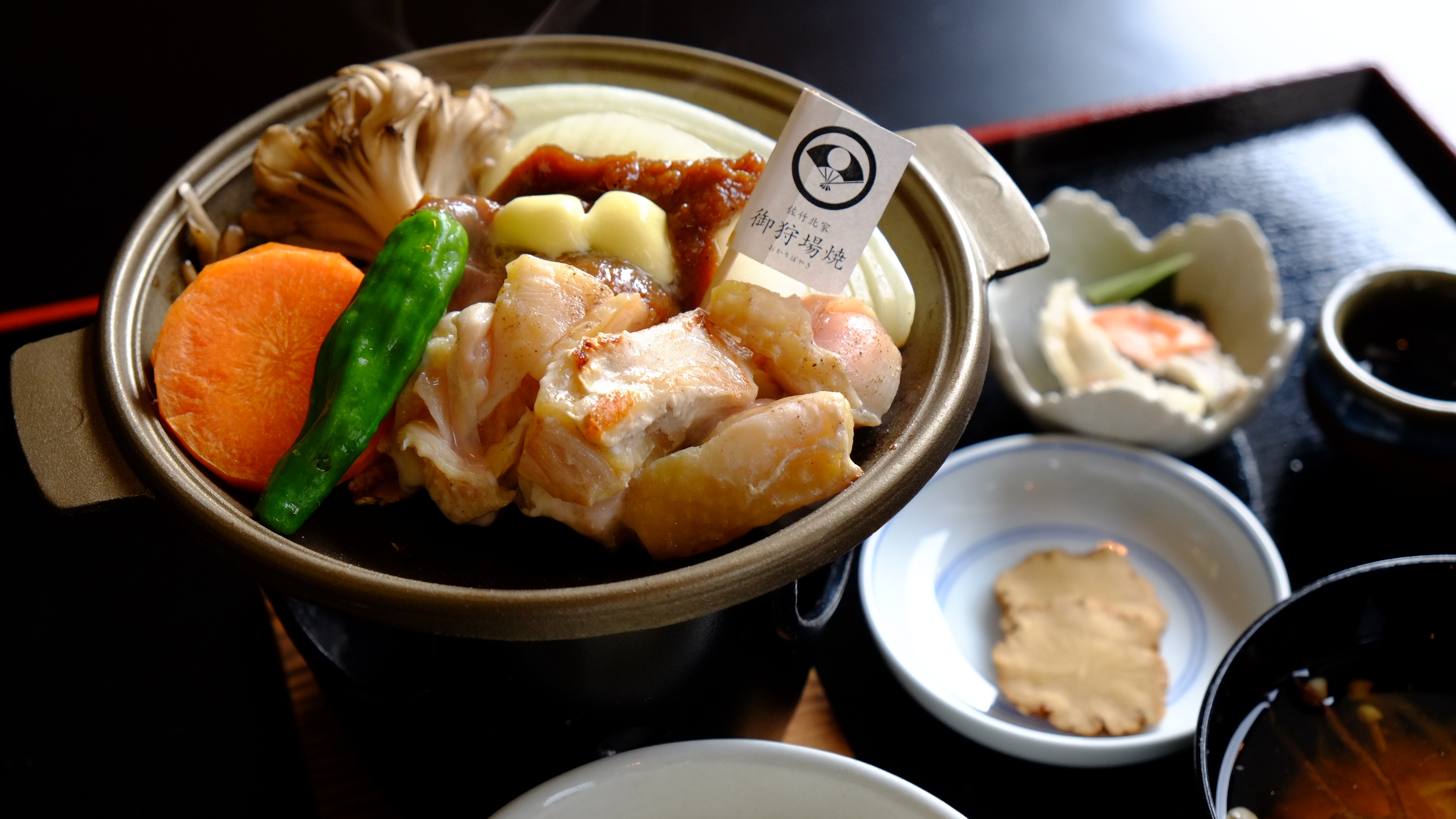 Okaribayaki - Contact Karibayaki - The
---
Okaribayaki, is the cuisine cooked such as meat, seasonal vegetables with pepper miso
Jimi materials, fragrant pepper miso stand attracted, delicate flavor while exciting. Want We will think of Noasobi of Satake north house, it is a historical romance full of regional cuisine.

It "hunting place" in the fact that "baked eat" is said to be "your hunting grilled".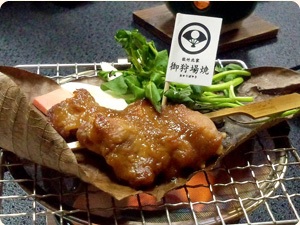 Within Semboku City, we offer a variety of your hunting ground baked in each store.
List of stores where Okaribayaki can eat here ⇓
The history of Okaribayaki
---
More than 300 years ago from now, Kakunodate castle-Satake north house is, had ruled the beginning Kitaura area whole area Kakunodate.

According to the Satake north house 21 generations your family head, in the era of war had subsided led your servants crowd, the current Semboku City and Misato-cho, had been ruled, to around Daisen, says that going out on the hunt .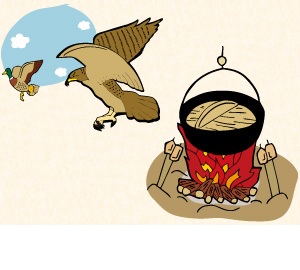 In falconry using mainly falconer at the time, it is that in many cases possible to obtain the birds, such as ducks and pheasants.
Then Catch was duck and pheasant is baked with a pepper miso fielding on the spot, looking forward to the Yusan cuisine, it was also carried out banquet.
From neighboring farmers, it is there was a also be a side dish to procure such as seasonal vegetables.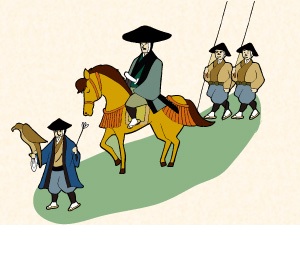 Satake north house is out of the aristocrats, Takakura family of founder Kyoto, the second generation of the wife is the daughter of Sanjonishi house, lived on the basis of a wide range of deep aristocrats culture.

When Disclose the ancient documents, state had been admiring the season through food, obtained from wild plants and hunting territory, we found that was enjoying and delicacies of mountain and sea.
Food culture of these Satake north house is spread also to the townsmen and rural areas, has been nurtured the food of the region.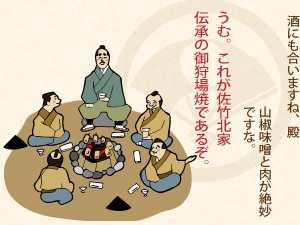 From the story of these your family head, it is was revived in modern "Satake north house tradition, Okaribayaki".
Drink to fit in Okaribayaki
---
On sale in Semboku City in the store!
Drink to fit in Okaribayaki
Junmai Ginjo Sake (photo, left)
Pure rice wine (photo, right)
Beer to suit Okaribayaki
Mellow Alto (Photo front)
Refreshing pilsner (photo back)
Endorsement of Satake north house family head!
---

Taste of Toke lore is, is revived in modern as "Okaribayaki", it is very pleased with the things being provided in the restaurant of Kakunodate town.
In the current 17 stores, it has been deployed to Okaribayaki respectively ingenuity.

In the streets of Kakunodate castle, while thinking about at the time of life, a new specialty to "Okaribayaki" of Kakunodate, please relish once.