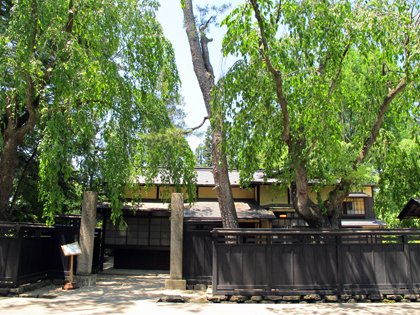 The former Ishiguro (Megumi) family was designed and built in 1945, and is a branch of the Samurai residence Ishiguro family.
The interior is characterized by a modern Japanese-Western eclectic structure, with a Western-style addition to the traditional Japanese-style house.
It is a valuable cultural heritage where you can see how the era has changed from Edo to Showa and the form of the house has changed along with it.