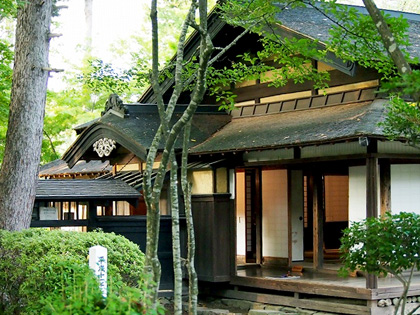 Akita Prefecture designated historic site
In Ashina's senior statesmen, after Mr. Ashina was extinct is the pedigree who served in Satake north house.
House is remodeled in the late Edo period, it became the roof from thatch in its current form is changed into a tree feather roofing. As the mansion of Intermediate samurai of Kakunodate, it has left the typical forms, such as the floor plan. Oak tree is estimated to be 300 years before and after the old is the symbol of this house.
Movie "The Twilight Samurai" shooting location