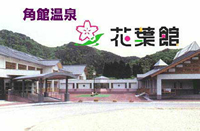 Kakunodate Onsen "Kayoukan Co., Ltd" is a hot spring inn can relax from the heart wrapped in Kakunodate the outskirts of the lush environment.
Located on the national highway along the 46 Highway, a skin-beautifying effect that begins to spring from a natural source hot spring, you can enjoy open-air bath, mistakes and sauna, etc. colorful bathtub.
The dishes, served a delicious charcoal 壌米 and regional cuisine using local ingredients abundantly (Akitakomachi).
After walking a samurai mansion full of historical romance, come to the healing of the Kayoukan Co., Ltd, we would like your guide as you please come.