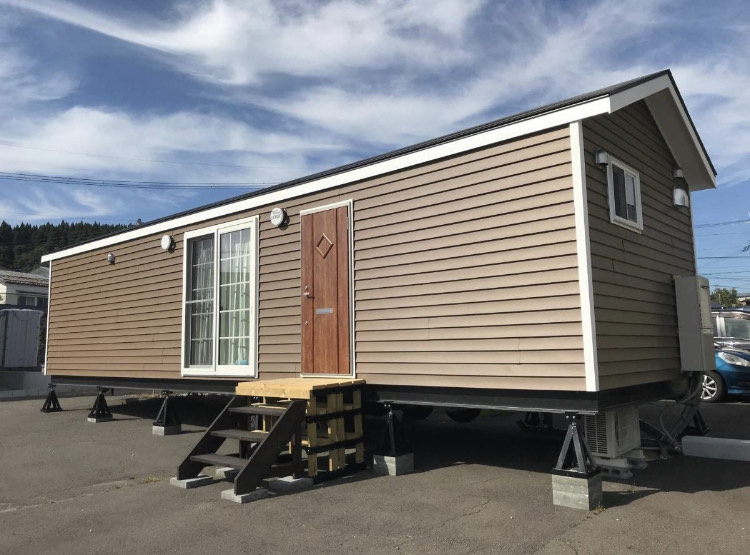 Guesthouse with a trailer house
Guesthouse dormitory type that uses a 2019-11/2 trailer house is born in Kakunodate.
※ In view of the impact of the new corona, will be for a while is only available in one house charter.
6-minute walk from Kakunodate station and P.
There is no meal is provided, but there is a kitchen and a lounge in the main building, you can also self-catering. (With cooking utensils, free)
There is free Wi-Fi. Rental e-bike (electric-assisted bicycle) has Moya'.
In addition to the facility across the street there is a supermarket and a coin-operated laundry, home improvement, convenience stores, such as the bakery are within walking distance.
In addition, there is also going to eat in the city of the restaurant, delicious shop owner also recommended to introduce.
And accommodation desired date, if you have any questions, please feel free to contact us.