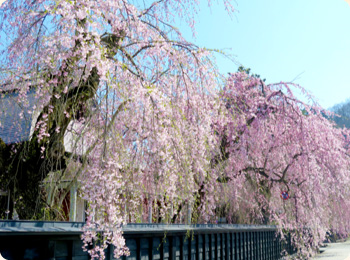 Weeping Shidarezakura that beautifully colors the samurai residence
It dates back to the feudal era about 360 years ago.
There were three cherry blossom saplings among the wedding tools that Yoshiaki's wife, the second generation of the Kakunodate Satake family, brought from the Sanjo Nishi family in Kyoto when she was carrying her.

It is said that it became the "Kakunodate no Shidarezakura" that has been passed down for many years and remains to this day.