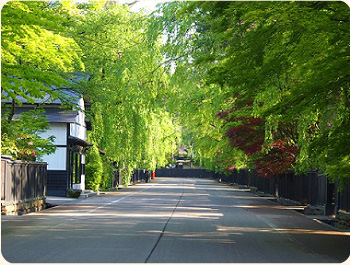 Vestiges of also remain castle town now
Had made the streets following the now of Kakunodate is Mr. Ashina (Ashina), was that of the early 1620 years of the Edo period (1620 years). After that flourished as a castle town of Satake north house.

Tamagawa Metropolitan cypress Uchikawa Break open the city to along, this town three sides surrounded by mountains, historic samurai mansion and the cherry trees are beautiful, tourist attractions was just an air of elegance worthy to be called "Little Kyoto of Michinoku" is.