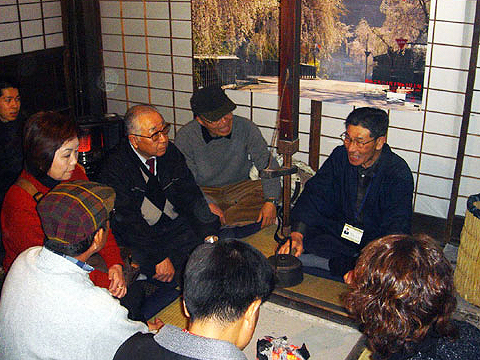 [We have to stop the current guide]
Inquiry is here ⇒ FAX: 0187-55-1680
✉ info@kakunodate-annai.jp
※ Since in many cases the phone is not connected, please do not ask from above.
We will guide you the very best the charm of the town that can not be known from the guide book.
Since I have received from one person, please do not hesitate to tell us.
---
■

guidance course

Uchimachi (samurai residence) course (90 minutes)
Deep grove to be covered, town inner samurai residences lined. It will guide you through the samurai town in the center of the Omotemachi-Higashikatsurakucho.

※ set, start Location: Semboku City Kakunodate kabazaiku lore Room Hall

Outside the town (merchant Town, Temple) course (90 minutes)
370 years extra, Tomachi of merchant-cho town split has not changed much (and town). Will guide you through another face of Kakunodate that are not well known.

※ set, start Location: Semboku City comprehensive information center or, Senboku city hall Kakunodate Government building entrance.
---
■

reservation destination

※ Please make your reservation until 3 days prior to the 5:00 pm.

- Kakunodate Rekishi Annainin Kumiai secretariat [TEL 0187-55-1670]
Yubinbango014-0325 Akita Prefecture Semboku City Kakunodate Higashikatsurakucho 6-1 DenKengun management office within the FAX 0187-55-1680 ✉ info@kakunodate-annai.jp

· Semboku City Tourist Information Center "Kakunodate Station built" [TEL 0187-54-2700]
Yubinbango014-0369 Sugasawa above, Akita Prefecture Semboku City Kakunodate 394-2 (Kakunodate Station)
FAX 0187-54-1755