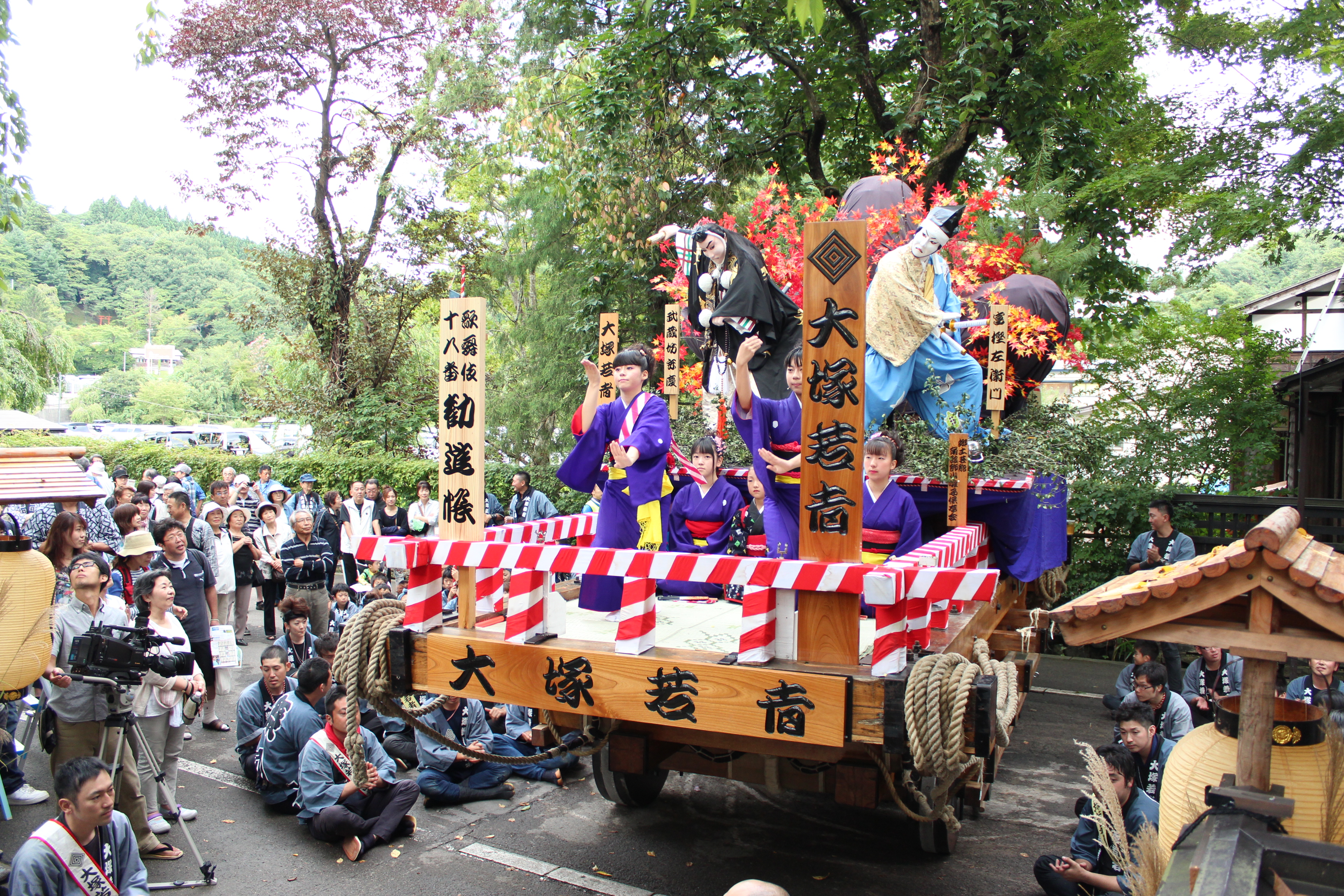 [Date: September 7-9 every year]
It is a festival of Shinmeisha and Yakushido that takes place from September 7th to 9th, and has a 350-year tradition.
When young people pull the floats and parade through the town, and when the negotiations over which one comes first when the floats meet, they hit each other as much as they can.

On the other hand, it is a festival that combines beauty and courage, where you can enjoy elegant dances and gorgeous dolls decorated to the Oyama Bayashi.