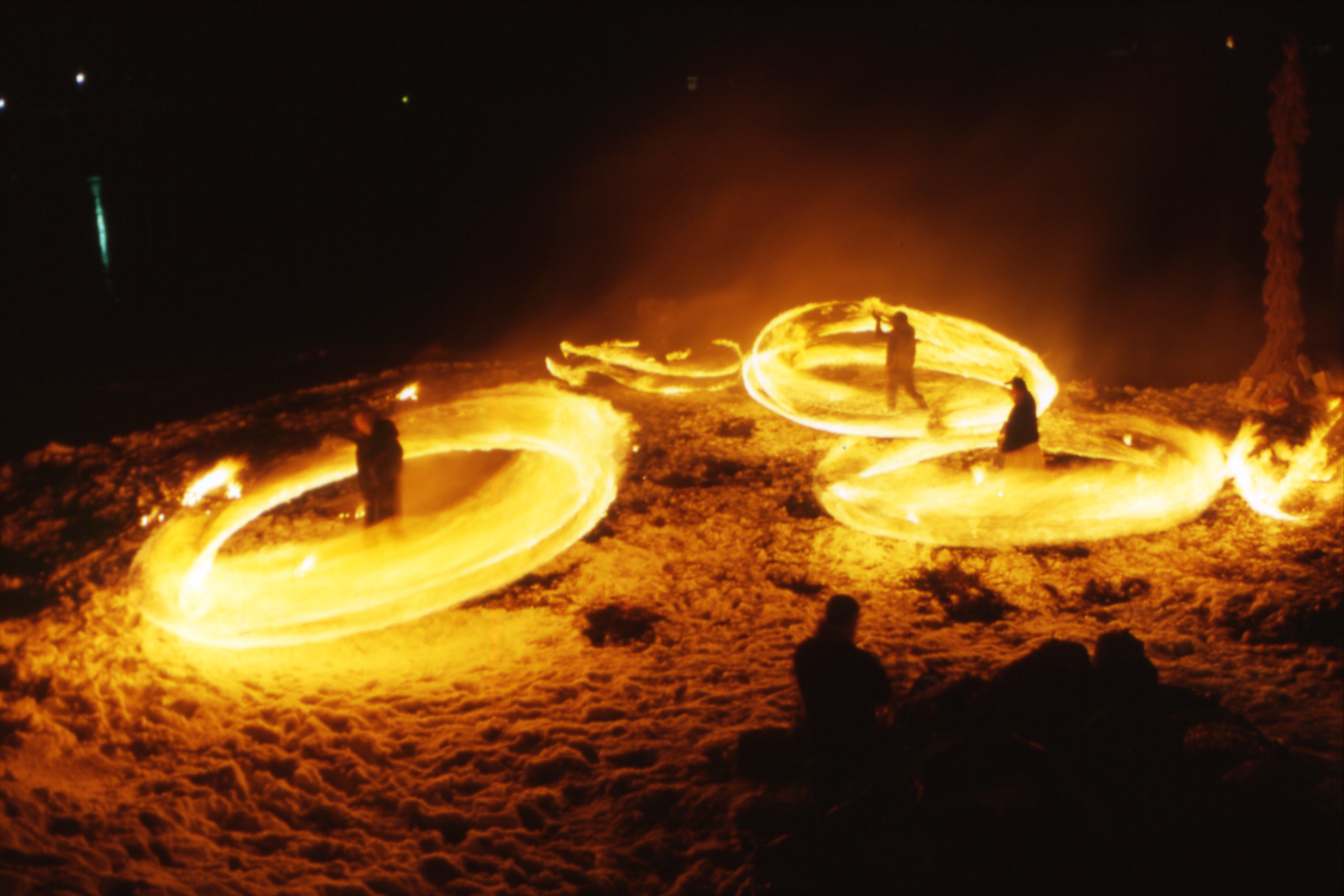 [Date: February 14th every year]
"Kakunodate no Hibiki Kamakura" is a traditional event of the First Full Moon Festival that has been held since the Satake Kita family era, telling the remnants of Sagicho of the Miyanaka event.
A fire made in a snow-made kamado is attached to a bale tied to the tip of a rope about 1 meter long and swung around in a circular motion to purify the body with the fire and pray for sickness and family safety.

The scenery of the ring of fire floating in red in the snowy landscape and the shimmering heavenly brush of about 10 meters in height created at the venue creates a fantastic world.