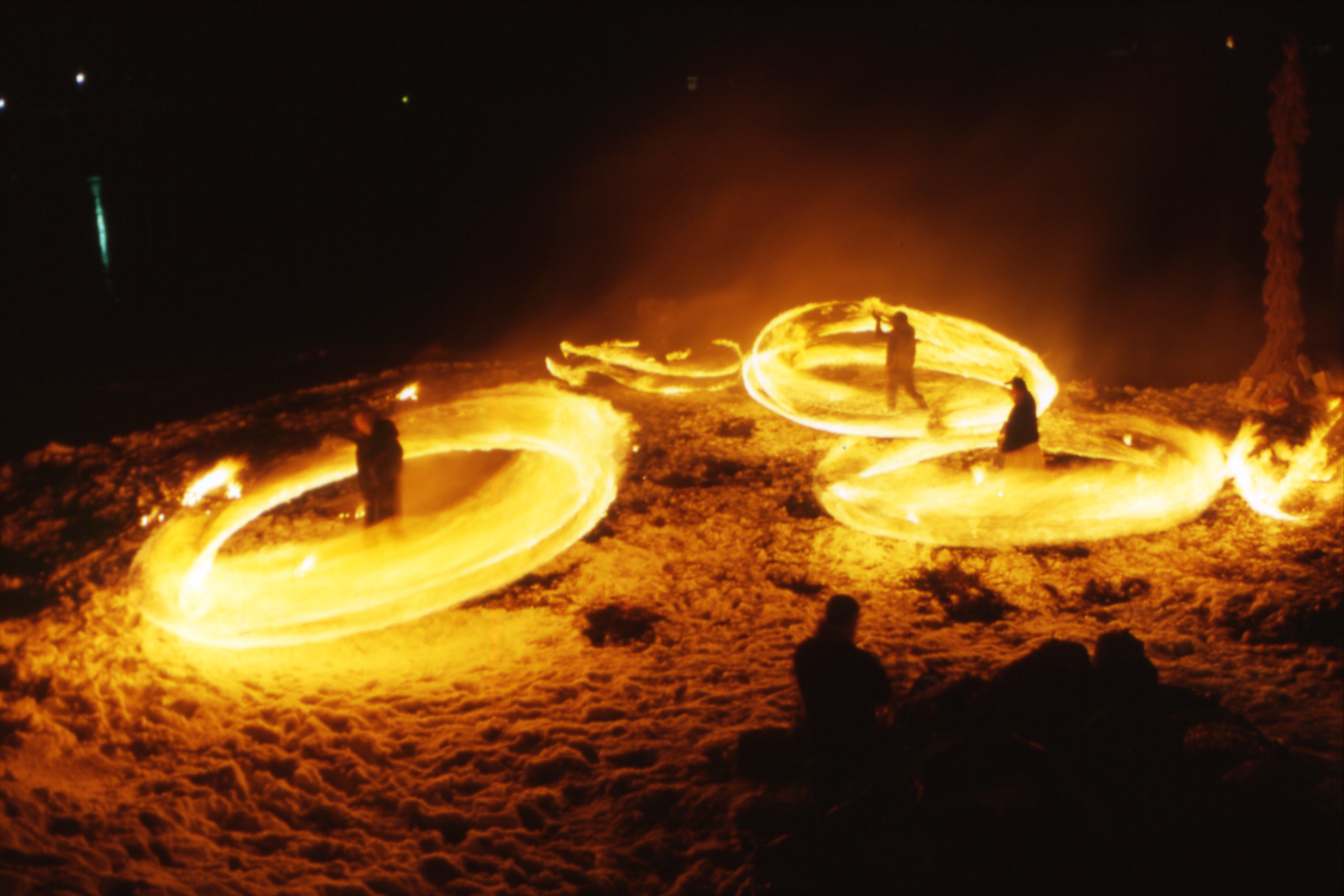 [Date: February 14 every year]
"Kakunodate no Hiburi-Kamakura" is a traditional event of the Little New Year that has been held since the Satake Hokuke era, handing down the remnants of the court event Sagicho.
Fires are made in a snow furnace and attached to bales tied to the ends of ropes about 1 meter long.

The red ring of fire that floats in the snowy landscape and the 10-meter-tall flickering Tenpitsu made at the venue create a fantastical world.