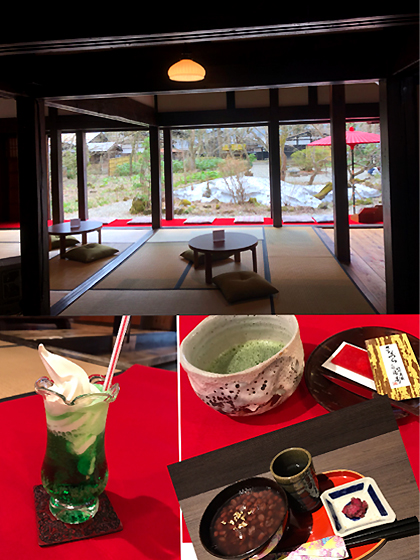 From the end of the Edo period to the Meiji era, the Aoyagi family has a history of enjoying the tea ceremony by remodeling a part of the mansion into a tea dormitory.
This time, we have renewed the "Akita Folk Museum" in the garden and opened a teahouse that is typical of Akita and Kakunodate.
There are also original menus such as Aoyagi Zenzai and Aoyagi soft serve ice cream. Please enjoy a relaxing time in the garden that ticks away the eternal time.