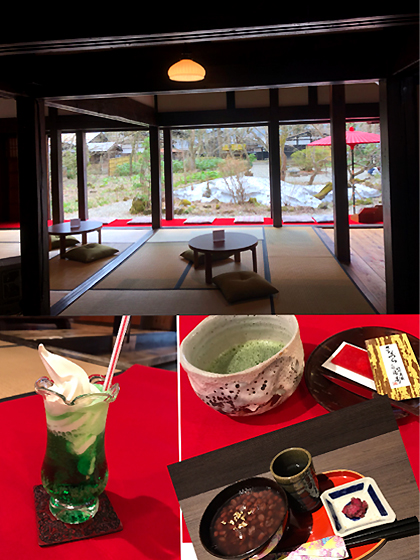 This Aoyagi house from the end of the Edo period Meiji is, there is a history that enjoyed the tea ceremony, for example, by a renovated part of the house to Saryo.
This time, we are renewed in the garden "Akita Local Museum" to open the Akita Kakunodate seems Saryo.
Aoyagi Zenzai, there is also the original menu such as Aoyagi soft-serve ice cream. In the eternity of ticking garden, please enjoy the comfort of moments.