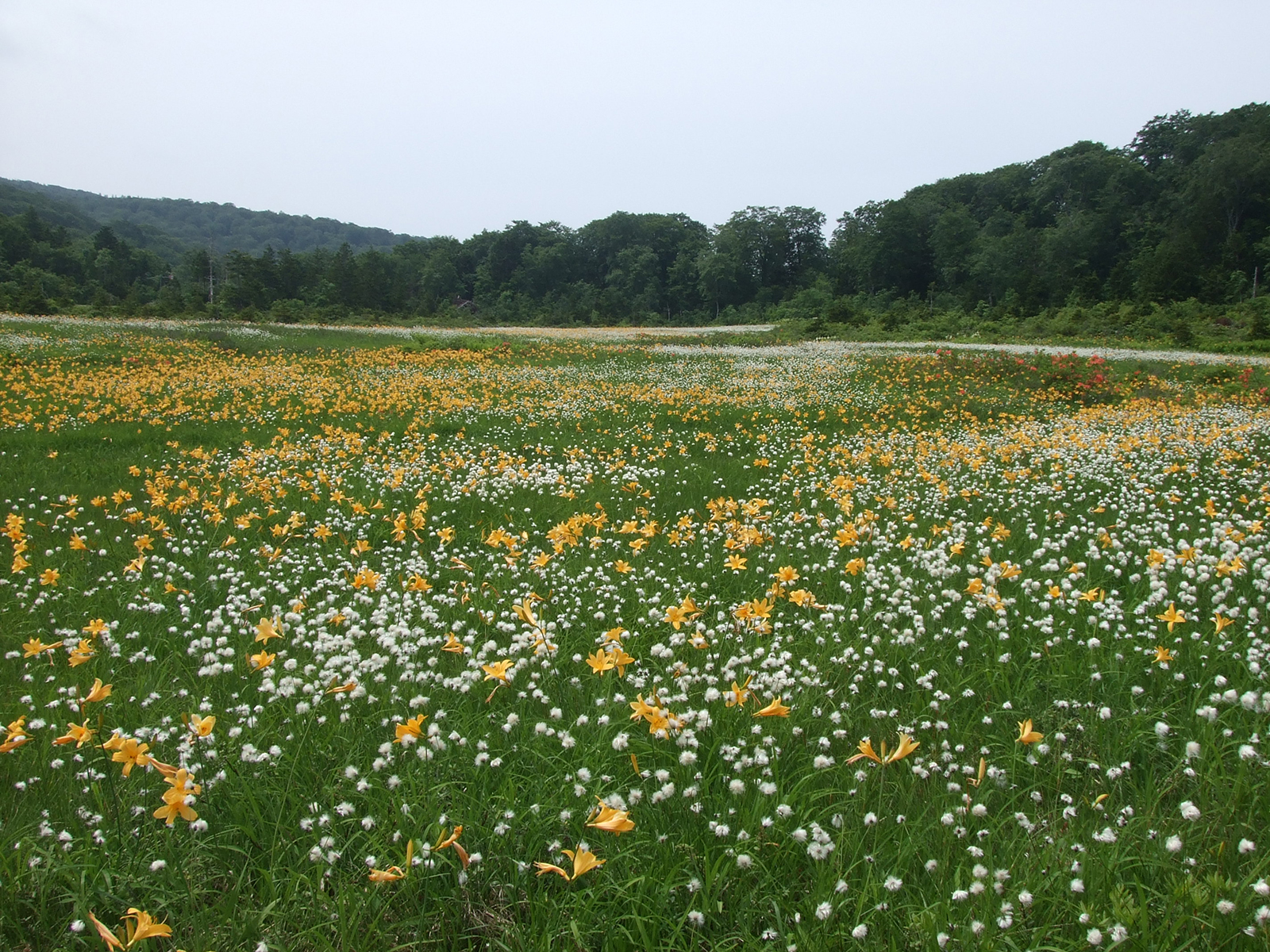 ● Ryowa two years of May, because of the new coronavirus infection prevention, has been closed for the time being parking.
● by the haunt of the bear, we can not explore the wood road.
Colorful alpine flora that bloom in season in the major wetland area in the city limits, you reminiscent of another world. The walking paths in perfect, delight the eyes of mountain climbers and tourists.
There in Semboku City and Kazuno Sakai, an altitude of 970 meters, is surrounded by wetlands zone of area 4 hectares beech forest, occupy many plants such as Numagayawatasuge, enjoy skunk cabbage, Rengetsutsuji, flowers such as day lily from spring to summer it can, in the autumn, including the wood of beech, will be deprived of an eye on the views of the vast wetlands.