Event
▶
~ Tazawako Kogen Snow Festival presents ~ Tazawako Snow Sculpture Contest [Cancelled]
~田沢湖高原雪まつりpresents~たざわ湖雪像コンテスト【開催中止】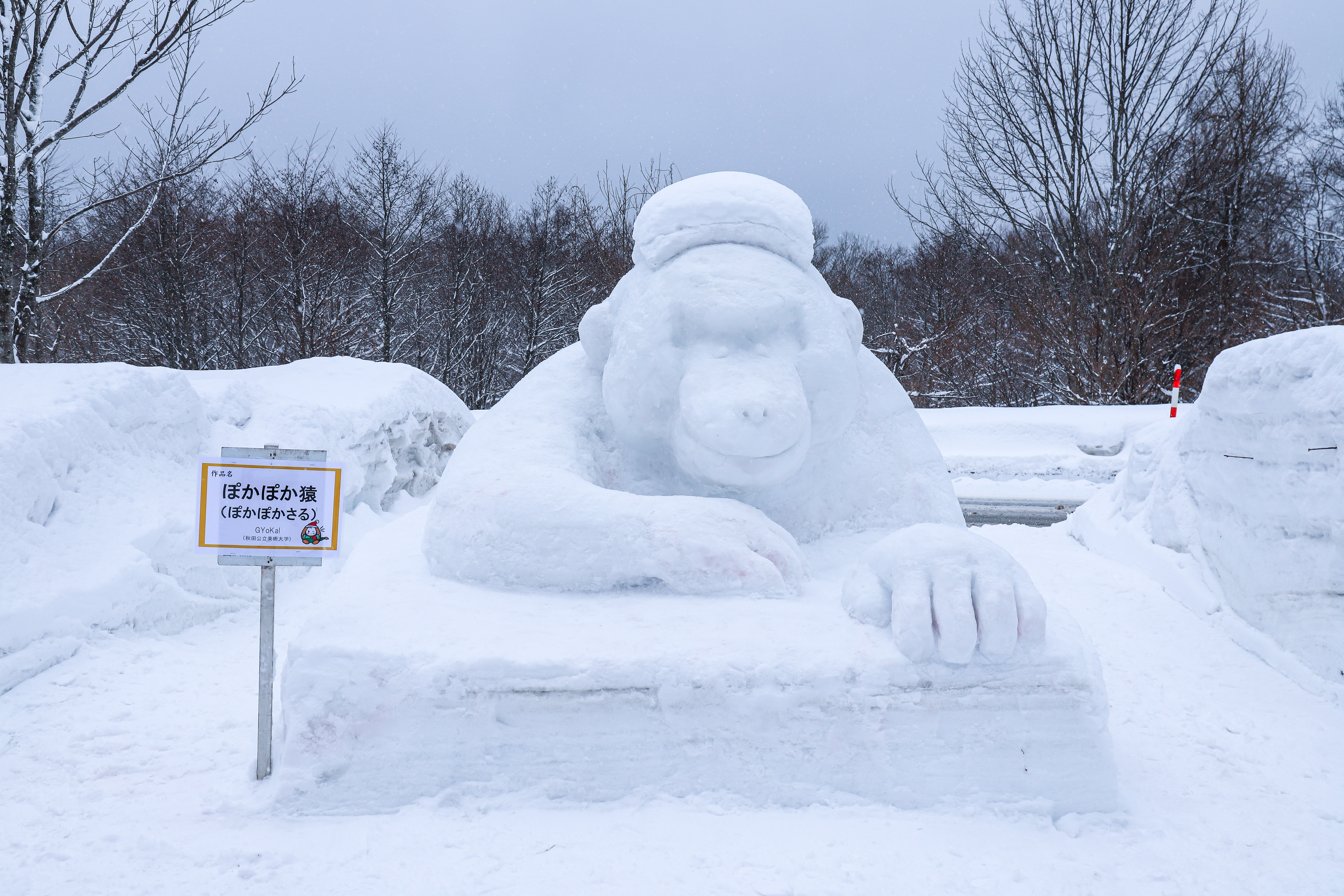 The event was canceled due to the infection status of the new coronavirus infection.


This is a very disappointing report to everyone who looked forward to the event, but we appreciate your understanding in order to prevent infection.
Speaking of Tazawako Kogen Snow Festival,
"Snow Sculpture"


The Tazawako Kogen Snow Festival has been postponed to next year, but we will hold a snow sculpture contest via the pass-viewing type and WEB.
We will send a present from "Tazawako City" to one person by lottery from those who voted.
Theme: No. 1 in Japan
Exhibition / Voting Period: February 12th (Sat) to 20th (Sun), 2022 )
Venue: Tazawako Skiing area(Ski Center "Rera" Parking Lot)
"Title of work" Team name
・ "Tantanuki" Arm Strong Corps
・ "Yume Tendon" Pompoko Shokudo
・ "Tora-kun's No. 1 in Japan" Maneki Neko
・ "Dandama Frog" Red Rhythm Iron Anger / Power (Quintet Force)
・ "The man who suits the best snow in Japan" Unidentified biological research group
・ I want to eat "Episode of" sushi
Voting method: WEB / Voting form (one time per person)
WEB voting will be released at a later date
Ballot boxes and ballot boxes will be installed at Tazawako Tazawako Skiing area and Folake.
Click here for the official Facebook page of the Tazawako Kogen Snow Festival
* The image is the highest award of the previous year: Title of work "Poka Poka Monkey" Team GYoKaI
---
---