【schedule】
◆ Notice of change in closing date of Katakuri Community Town
We were blessed with good weather this year, and the flowering of Katakuri came to an end earlier than planned.
We would like to ask you to visit us, but we will close the park on April 30th (Saturday), which is scheduled to open until May 5th .
Thank you.
[Event details]
◆ About walking in Katakuri community town (opening hours 9:00 to 16:00)
Admission fee 300 yen (used to fund the maintenance of the Katakuri community)
We do not sell food and drink in the Katakuri building, but we plan to sell products at the eaves.
You can use the Katakuri-kan toilet.
The roads in the Katakuri community are one-way streets.
◆ Please check the Katakuri-kan website for details.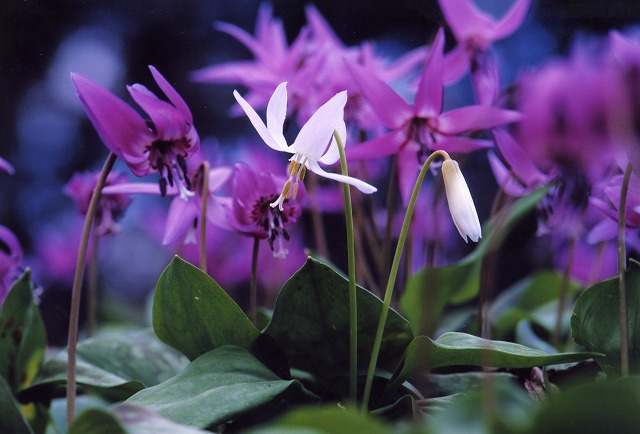 [About Yatsu Kamashiki no Katakuri Community Town]
The erythronium of Nishiki-cho that blooms pretty flowers over the years.
A beautiful view as if a lilac carpet was laid on about 20 hectares in the garden of Saimei-ji chestnut, which is a special product, spreads out. The pure white erythronium also appears quietly in it.
Feel the refreshing spring sunshine and spend the relaxing time of Satoyama with the lovely erythronium.
◆ [Livestreaming] ▼
Nishikicho Katakuri Community Town Live Camera
[Contact]
・Tazawako/ Kakunodate Tourist Association Nishiki Tourist Information Center Phone: 0187-42-8480
・ Katakurikan Phone: 0187-47-3535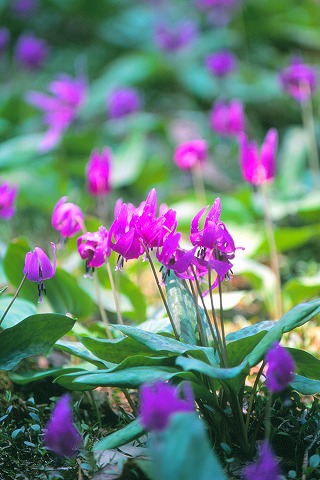 [Please cooperate with measures against new coronavirus infections]
◆ Please take general infectious disease prevention measures ◆ Wearing a mask, washing hands, disinfecting hands, social distance, avoiding three cs, etc. ◆ Utilization of COCOA (contact confirmation app) ◆ If you have symptoms such as fever
・ If you have a family doctor → Telephone consultation with your family doctor before consultation ・ If you do not have a family doctor → Akita New Corona Consultation Center (24-hour support: Telephone: Semboku City) Consultation is also available at hospital institutions.
However, please do not visit the hospital directly and be sure to make a telephone consultation before visiting the clinic.
Municipal Kakunodate General Hospital Phone: 0187-54-2111 24-hour response Municipal Tazawako Hospital Phone: 0187-43-1131 Mon-Fri 14: 00-16: 00
* Please note that this content is subject to change due to changes in circumstances such as the spread of new coronavirus infections in the future.
◆ Link
Guidelines for safety measures related to new coronavirus measures, etc.
For other information on flowers in Semboku City, please see "Akita Flower Travelogue" ⇊