Flowers heralding spring in Semboku City,
"Asian skunk cabbage in Tazawako Sashimaki Marsh"
"Katakuri Colony in Yatsu, Kamatari, Nishiki-cho"
" Shidarezakura on Kakunodate Bukeyashiki Street"
" Someiyoshino on the Bank of Hinokinai River in Kakunodate Town"
We will update the status of each flower from time to time.
---

Updated on Thursday, April 27
▶ Entire Wetland Endgame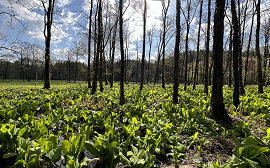 Location ▶ Tazawako Sashimaki Marsh
Click here for details of "2020 Reiwa Mizubasho Festival" ⇊
---

Updated on Friday, April 28
▶ The park was closed on Friday, April 28th.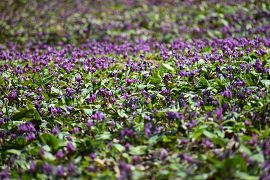 *The photo is as of 4/20.
▶ Katakurikan HP → https://katakurikan.jimdo.com
location▶Kamatari Katakuri Colony in Yatsu, Nishiki-cho
Click here for details of "Reiwa 5 Katakuri Colony Village" ⇊
---

Updated on Sunday, April 23
▶ Scattered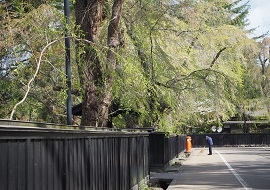 Location ▶ Kakunodate Bukeyashiki Kakunodate
---

Updated on Sunday, April 23
▶ Scattered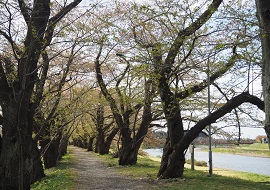 Location ▶ Kakunodate-cho Hinokinai river embankment
Click here for details of the 2020 Reiwa Cherry Blossom Kakunodate ⇊
---
◆ Live distribution "Akita Flower Travelogue"
Skunk cabbage of Sashimaki Marsh , cherry blossoms of Kakunodate Ochiai , cherry blossoms of Tazawako Koya , Katakuri of Nishiki
---
Check out the highlights of Kakunodate's cherry blossoms▼
"Hanami / Photo Spot" (PDF)
Click here for the cherry blossoms from blooming to full bloom and beginning to fall from last year ▼


Click here for the 2023 Kakunodate cherry blossom forecast (currently updated)⇓