Event
 ▶
Kakunodate Sasara Mai (Sasara sightseeing event)
角館のささら舞(ささら観光行事)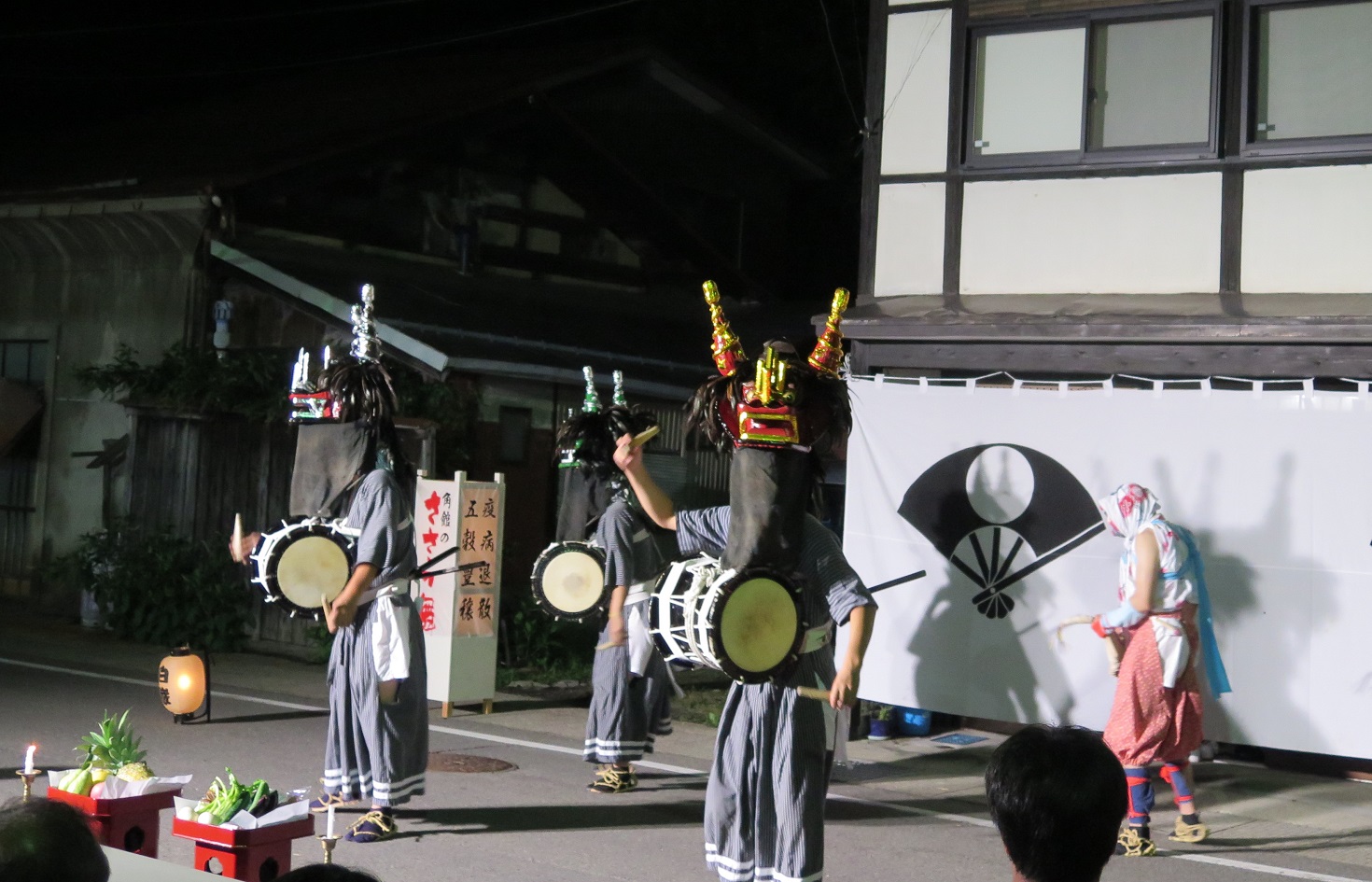 What is "Sasara"? ??
It is said that the Satake Kita family changed their country from Hitachi to Akita, and when they went down, they offered to Yoshinobu Satake to comfort the lords of the road, and it is said that they have settled in the land and have a history of more than 400 years.
Currently, as one of the Bon festivals, it is slurped (dancing) for the ancestral spirit, the memorial service for the new Buddha, and the abundance of five grains.

Event content
Kakunodate's Obon Festival will be held at Tachimachi Pocket Park. On the day of the event, you can also enjoy a meal at a food stall by Tatemachi Shotenkai, so you can enjoy watching "Sasara Mai".
At the dance parade, members of the Kakunodate Ondo Dance Group, such as "Kakunodate Ondo" and "Oyamako," will perform.
Let's join the circle and dance together!
Venue
Tatemachi Pocket Park (Kakudate Post Office-Tatemachi Crossroads)
Schedule
17: 00-22: 00 Pedestrian paradise
18: 00-20: 00 "Dance Parade" and "Sasara Mai"

⇊ Click here for details ⇊
Inquiries: Semboku City Tourist Information Center "Kakunodate Ekimaezo" Phone: 0187-54-2700
---
---