Event
▶
Sasara Dance of Kakunodate(sasara tourism event)
角館のささら舞(ささら観光行事)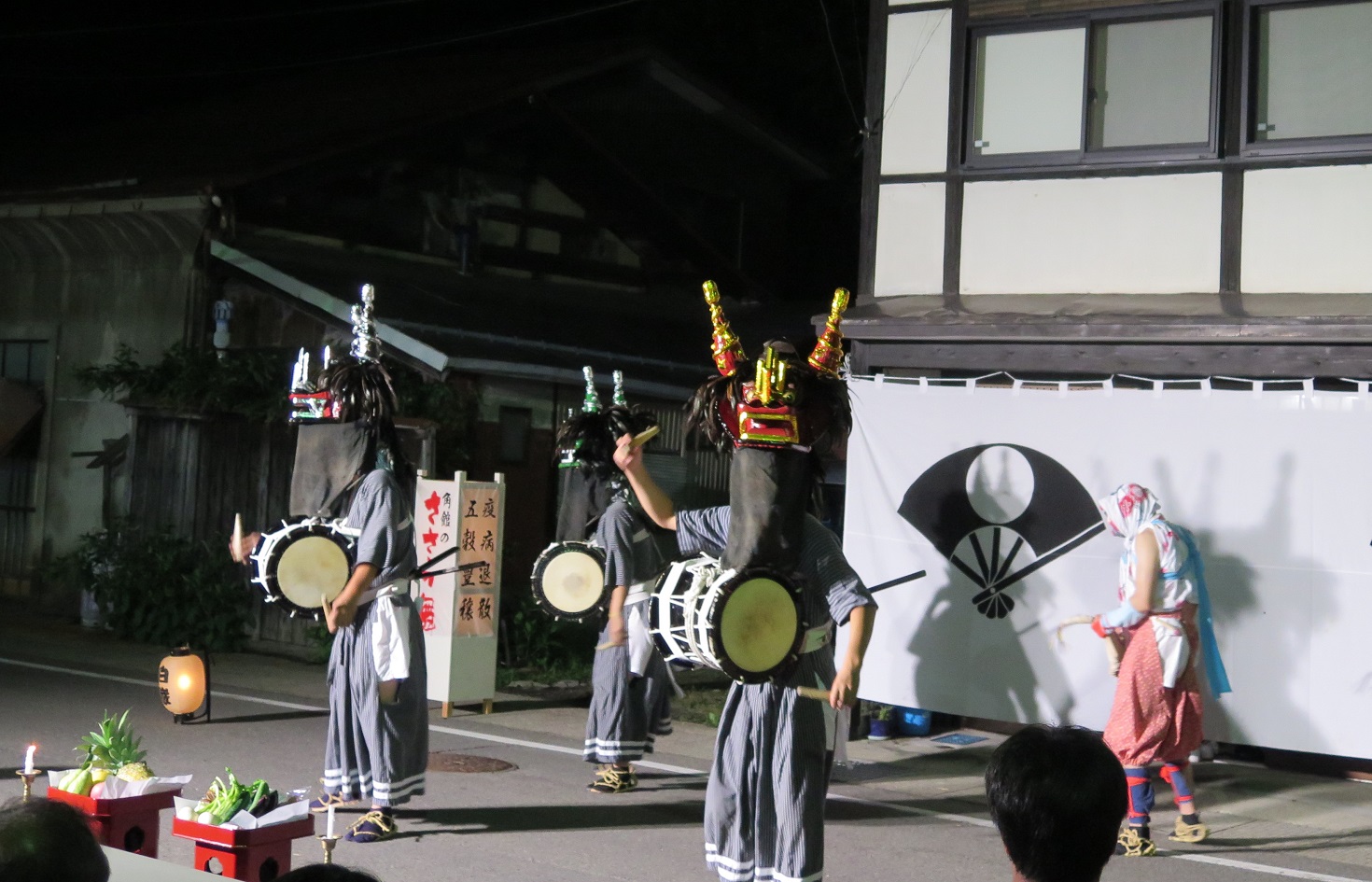 "Sasara" ttte? ?
Satake north house becomes Kunigae to Akita from Hitachi, the time of downward, what has been comforted us the way people lord and Yoshinobu Satake publicly companion is said to have settled in the land, is the event with a history of more than 400 years.
Currently, its spirit and in Shinbotoke memorial service as one of the Bon events, slide (that dance) is for bumper crops.

Event content
Feed Bon event of Kakunodate will be held at the Tatemachi pocket park. Since the day you can also dine in the stalls by the behavior wine and Tatemachi shopping meetings you can enjoy while watching the "Sasara dance".
Such as in the dance parade "Kakunodate Ondo" and "Oyamako", it will showcase the people of the meeting, which will dance the Kakunodate Ondo.
Let's dance together entered the ring!
Meeting place
Tatemachi pocket Park (Kakunodate post office - Tatemachi crossroads)
Agenda
17:00 to 22:00 pedestrian
18:00 to 20:00 "dance parade" and "Sasara Mai"

⇊ For more information, click here ⇊
Contact: Semboku City Tourist Information Center "Kakunodate Ekimae-Gura" Phone: 0187-54-2700
---
---