Event
 ▶
The 23rd Tozawa Festival
第23回戸沢氏祭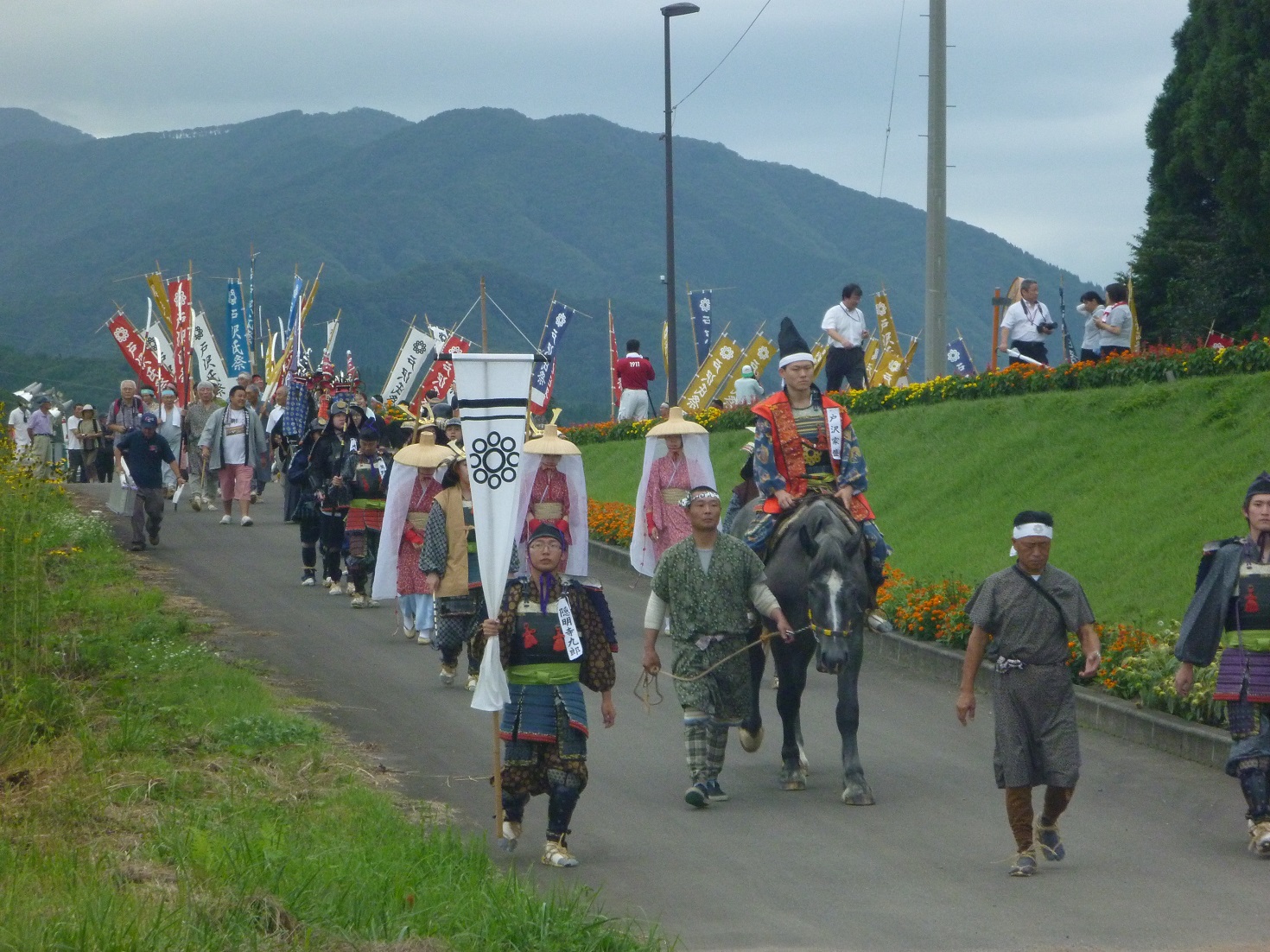 It was scheduled for August 16th (Friday), the first year of Reiwa.
Nishiki's summer festival "Tozawa Festival" has been

canceled due

to stormy weather.
Only

the

fireworks display will be held on August 18th (Sun) at 19:30 with a different schedule.
We will do it, so please look forward to it! !!
It is a festival named after Mr. Tozawa, a warlord who ruled the Kitaura area including Nishiki-cho.

A total of about 200 people dressed as pavilions, vassals, and territories depart from Mayama-ji Temple, which is known as a prayer place, and parade to the main venue, the river park, via the ruins of Kadoya Castle. In addition, various events such as traditional performing arts and catching children's fish are held during the day, and Bon festival dance and fireworks display are held at night.
Time and content
14: 00-Venue open
14: 30-Catching fish
15: 30-House procession entrance
15: 45-Greetings from the Chairman
15: 50-Giving a gift
16: 00-Kurikko Taiko
16: 30-Kurikko Live Stage
17: 00-Lake Tazawa Ryujin Taiko
17: 30-Nikoniko Children's Garden Japanese-style Lupine III Theme
17: 40-Asayukai
18: 00-Bon Odori
18: 50-Toro nagashi
19: 30-Fireworks display

House procession
13: 30- House procession departure ceremony (Mayamaji), departure prayer
15: 30-Arrive at Hinokinai River Park
Venue
Hinokinaigawa River Park (Kadoya, Nishikicho, Semboku City)
⇊ Click here for the Tozawa Festival flyer ⇊

(2.95MB)
Contact
Tozawa Festival Executive Committee Secretariat (inside Nishiki Tourist Information Center) Phone: 0187-42-8480
---
---