Was able to "night-time content" that take advantage of the natural in Tazawako!
Please enjoy the special activities that do not taste only here.
---
◆ go in the lake of private time - pleasure boat, invitation-to Japan deepest part
Pleasure boat in going to Japan deep is the lake Tazawako deepest part just above the spot, and provides the experience that you can enjoy your stay in the water tent. And cobalt blue that comes from the depth of the lake, is a tour that you can hog the space of silence. The required time is about 2 hours. Of course also pleasure boat cruising to a popular spot Gozanoishi jinja! Evening and later you can enjoy also sunset and starry sky appreciation.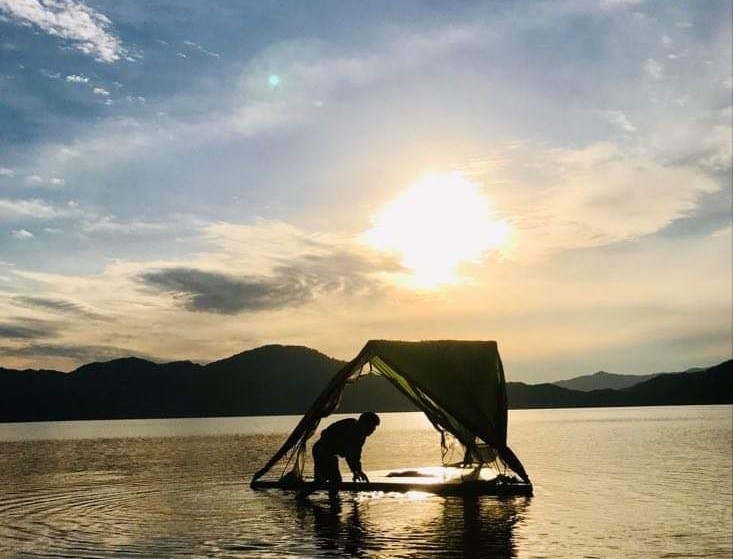 ◆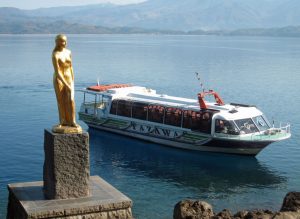 ◆ Japan deepest, natural refrigerator! In the tent that floated above Tazawako, relaxing time to spend with craft beer.
Have a craft beer, paddling a canoe, floated was to Japan's first lake Tentsile in Tazawako.
Beer after sunk to the low temperature zone 50 meters is, spend their own way of time, toast and pulled up to the cold days!
Together with the content utilizing the fully the lake, you can enjoy the relaxing moments.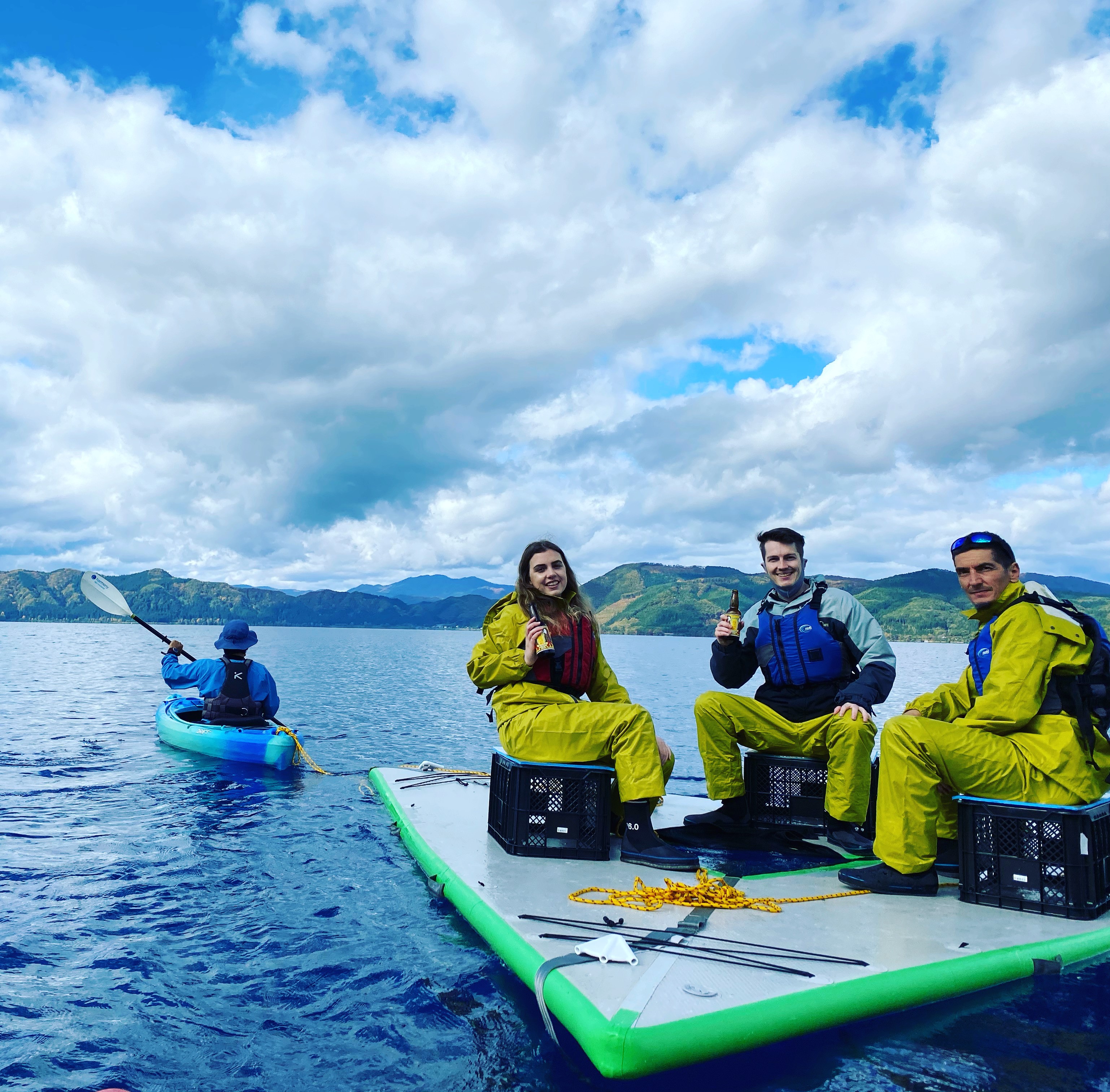 ◆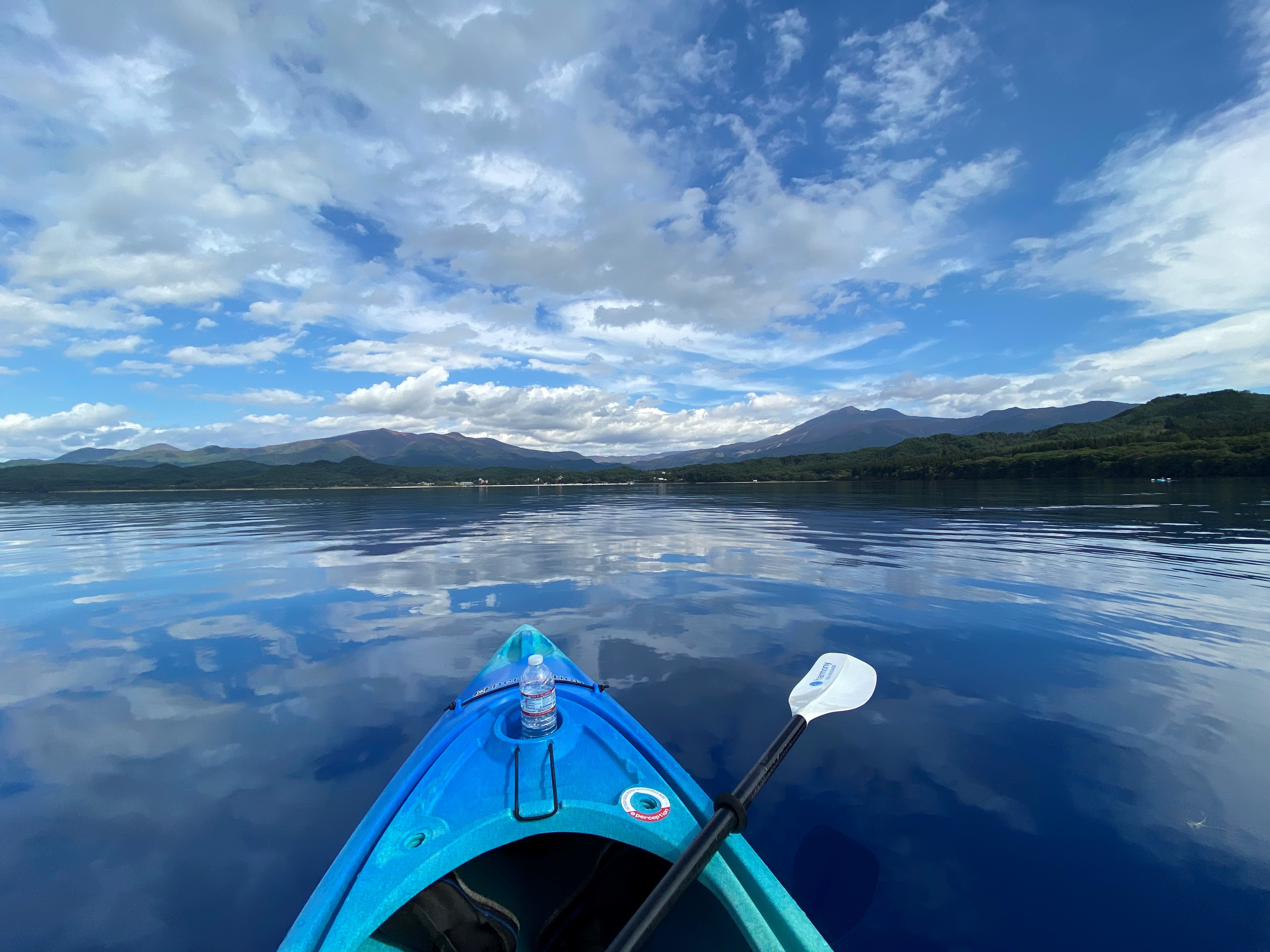 ◆ Sunset Herbal Sauna
Offers a fun Mel lakeside sauna completely private space of the appointment. Enchanting location boasts of us grant reproduced want ... such a dream the lakeside sauna of the Finnish is mobile in Tazawako Tentogia "tent sauna". Because of the appointment complete private space, anyone Masu fun Me a sauna bath without having to worry about. Can be adjusted to your favorite temperature range, it offers a space of fascination that does not offend anyone even lying down. Please experience the content that can comfortably stay while watching the setting sun of Tazawako.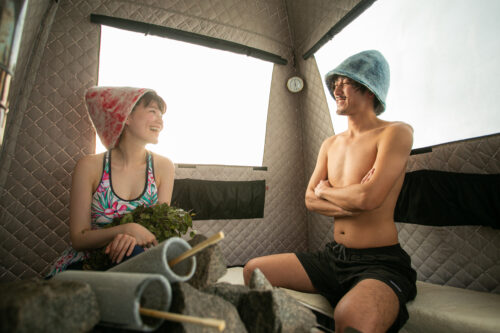 ◆